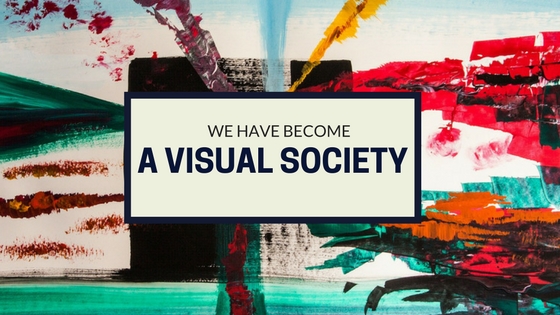 Aristotle said that "Without image, thinking is impossible". In a way, he defined the main characteristics of the society today. The digital revolution has transformed us into a visual society- increasingly consuming and creating visual content. We make sense of the world through images, and create images to express ourselves and the world around us. The new formula of the digital age is IMAGE + HUMAN= VISUAL SOCIETY, where visual society is always an open and time sensitive total.
---
 EMPTY WORDS AND MINDFUL IMAGES
---
Situation: deli. You order a cup of coffee and an avocado toast that by your surprise comes on a wooden board, decorated with edible flowers. This is by far the best looking toast you have ever ordered, and you'd better let all your followers know. Hasthag? #eatingfortheinsta. So perfect. But first, before eating your sandwich, make sure that you take the photo of it, adjust the brightness, contrast and saturation, and finally post it on social media. Is your coffee still hot?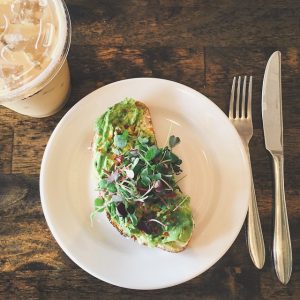 Issue: this time the issue is not focused around Instagram and picturing 'the perfect life'. The issue lies in the notion that the image has changed the way we visually express ourselves. In the digital landscape, words have become empty in contrast to images. People have become lazy information consumers and producers, where the power of visual content plays a dual role.
At first glance, images combined with technology have opened the door to a completely different world to us. Photos, videos, graphics and interactive imagery are engaging us in new, highly emotional ways. The interaction with these visual tools has dramatically changed the way we communicate and experience the world. The well- known statistics about visual content is everywhere on the internet today, stating that 90% of information transmitted to the brain is visual.  As professor of Communications at California State University Paul Martin Lester says that
Something is happening. We are becoming a visually mediated society. For many, understanding of the worlds is being accomplished, not through words, but reading images".
Something is really happening, at second glance, images combined with technology have created a completely new world for self-expression. A world, where your coffee gets cold, because you are too busy trying to capture an Instagram-worthy image.
---
SELF-EXPRESSION IN THE FIRST-PERSON AGE
---
It is obvious that image has become the most powerful tool for self-expression. What is not so obvious, is the fact that for many of us when we capture an image the main thought in our minds is 'this is not only for me, others are going to see it too'. This often involves spending time on altering and manipulating our images where the notion of real- self is deeply in question.
 In 2001 artist and filmmaker K8 Hardy started documenting her daily outfits on video which later became her first feature lenght film. Outfitumentary is a montage of different self-portraits shot over the period of a decade in different locations. Hardy's self-portraits are very different from today's selfie culture. The main difference lies in the idea of the audience, in a 2015 Artforum interview, Hardy said that she captured the portraits ONLY FOR HERSELF, without caring who might see them.
I really just wanted to do it for myself when I started shooting. I didn't know if there was going to be an audience for it or if it would just be in some archive."
However, today 'only for me' seems like an outdated concept in visual culture in which we tend narrate our lives in the first person. It is a lot about presenting ourselves to others, and a lot about forgetting reasons behind it. Of course, in 2001 when visual society was not so visual, people had a different view on images and self-expression. 16 years later, we take visual self-expression for granted and fail to view it as a form of art. We are sharing edited images of a nice looking avocado toast, because it is not for us, but for others to see. Isn't it ironic?
---
A BRAVE NEW VISUAL SOCIETY
---
 Situation: we live in a society that is constantly changing and creating new forms of self-expression. Founded not on the certainties of the past, but organised around the new order of modern living. Visual society and self expression are time sensitive concepts. However, radical uncertainties and exciting contradictions are what visual society is all about.
An optimistic view for the future: it goes without saying, images have created a new and exciting world for us. A world that is full of uncertainties and contradictions. Self-expression has changed since the advent of social media platforms and photo-editing tools. The selfie craze and intense use of Snapchat and Instagram filters have changed the idea of visual self-expression. It is clear that technology will continue to shape and create new types of self-expression.  Today self expression is all about self-promotion, or at least along those lines. I recently did a research on the exposure of idealised images on Instagram and its influence on student's self- presentation. Nearly 70 % of respondents said that visual self-presentation on social media platforms is important to them. I don't see it as an issue, not at all. As long as you don't drink a cold cup of coffee, because to post an image was more important than to be.
Who are you in this brave new visual society ?
Behind The Filter