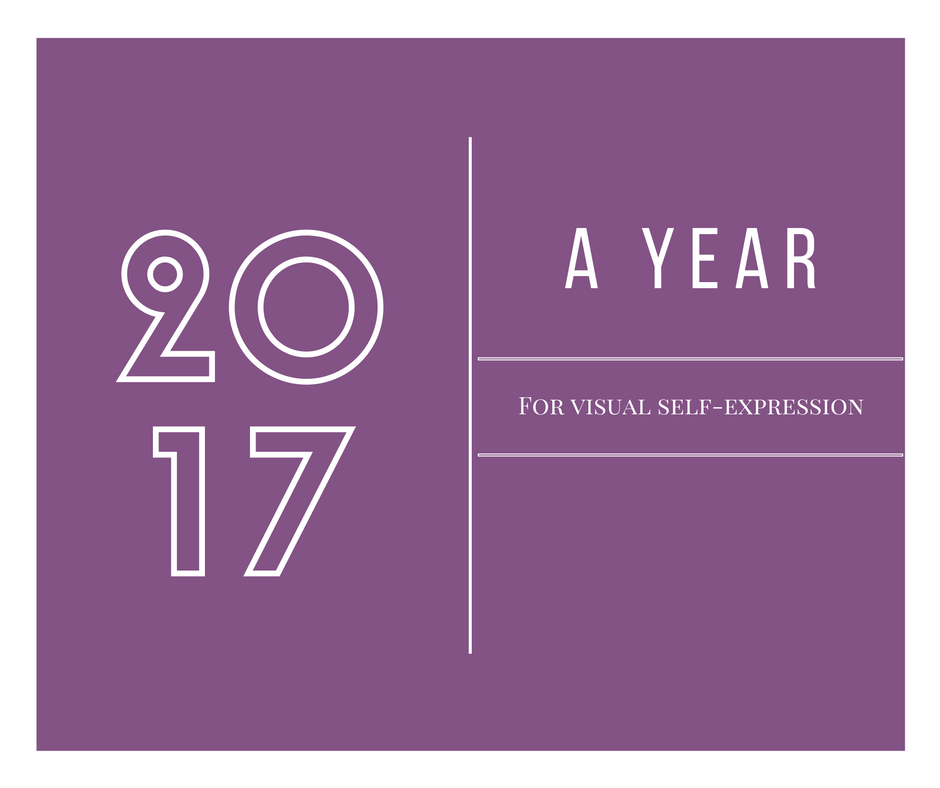 With only 2 days left in 2016, it is time to look at what 2017 has for us. There is no denying that it is going to be another year of innovation for visual expression on social media as digital technologies continue to evolve and create new ways for creativity in photography.
Here are 4 anticipated REASONS WHY TECHNOLOGY WILL SHAPE THE VISUAL PRESENTATION ON SOCIAL MEDIA NEXT YEAR:

REASON#1. The shift to even more VISUAL SOCIAL MEDIA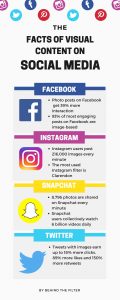 2016 saw a significant growth in visual content on social media, and 2017 will be no different. Visual content will continue to dominate social media next year. Social media platforms are creating more and more ways for us to visually express ourselves. Instagram stories have been a great success for the platform in 2016, with 100 million active users everyday, which is anticipated to grow in 2017.
Similarly Facebook has shifted toward the idea of visual communication and self-expression by introducing the new messenger camera and Snapchat-like filters function, which is predicted to steal the visual communication crown from Snapchat.
REASON#2. THE DESIRE FOR UNFILTERED IMAGES
While Instagram filters are still influencing the images we share, unfiltered and authentic images are set to take over in 2017. The growth of Snapchat and Instagram stories this year has lead to more real and unfiltered content posted more often. As  Kevin Systrom explained to the Verge:
If Instagram is built around highlights, we're filling in the space in between — and becoming more about visual expression in general. We're capturing all the world's moments, not just the best ones. "
According to Getty Images visual trend predictions for 2017, Unfiltered will be the dominant trend in 2017. In 2017 expect more brands moving away from unrealistic images, and expect to see more authentic and raw content instead. The Unfiltered trend adapts aesthetics of photojournalism bringing raw authenticity to storytelling. Visual trends director of Getty Images Pam Grossman says that it is a trend that reflects:
The idea that we want to see mess or even pain or exertion be reflected in our media. "
In the era where 'picture-perfect' images have become a norm for society, let's hope that 2017 brings us more 'picture-real' content. Content that would inspire us to portray ourselves in the same way.
REASON#3. TOOLS THAT CREATE NEW FORMS OF EXPRESSION: Live video streaming
Social media platforms, photo-editing mobile apps and camera features of a smartphone will continue to grow in 2017. Mobile photography that incorporates machine-learning and real-time tools that augment photos will continue to provide us with new ways of visual expression. Many augmented reality apps saw the light in 2016, introducing a real-time  facial recognition function like Blippar. And without a doubt, 2017 will bring even more innovation in this field. 
Another trend that sparked 2016 was Live video with more and more apps and platforms adapting the "live streaming" functionality. It is now possible to live stream video on Facebook and with Instagram soon releasing this feature. It has been a big thing for 2016, however, it has a lot of potential for 2017. Not just for marketing and advertising , but also for self-presentation.
REASON#4. VIRTUAL REALITY WILL GET REAL
At the beginning of 2017 the total number of VR users will be more than 43 million. Indeed, 2017 is expected to be the year of explosion of 360- degree content. 360-degree videos will be the new selfie with 360-degree cameras, either as independent accessories or attachments of smartphones. Several smarpthones and social media platforms like Facebook and Youtube have already supported 360-degree content and the number will only grow in 2017.
So far the majority of photos that we have shared daily on social media are from our own perspective,however, images captured with 360-degree camera make the viewers feel like they are a part of it. As Grossman said:
We are looking for images that make us feel like we are right there, it's no longer enough to look at the picture, we want to be in the picture. "
All in all, 2017 will definitely bring us closer to the future where '360-degree selfie' will have a new term in English dictionary.
2017 A YEAR FOR VISUAL SELF- EXPRESSION?
It doesn't take a crystal ball to see that digital technology and social media platforms are creating new paths for visual expression, and that they will continue to drive that forward momentum. In 2017 we can only expect it to flourish even more. Despite the digital technology and growing possibilities for visual expression, the next year should be about the sense of realness in this rather 'filtered' society. It should be about the nostalgia. Nostalgia of self . As we are almost in 2017, why can't it be your New Year's resolution? To allow you to be you? To show the world what really is behind the filter?
AND WHAT ARE YOUR THOUGHTS?
Behind The Filter hopes that you found a few interesting takeaways to keep an eye on in 2017. But what about you? What are they key reasons for visual presentation that you are predicting for 2017? Do you think your visual presentation on social media will be different next year? Let's continue this conversation in the comments section below or Twitter @behind_filters.
Behind The Filter