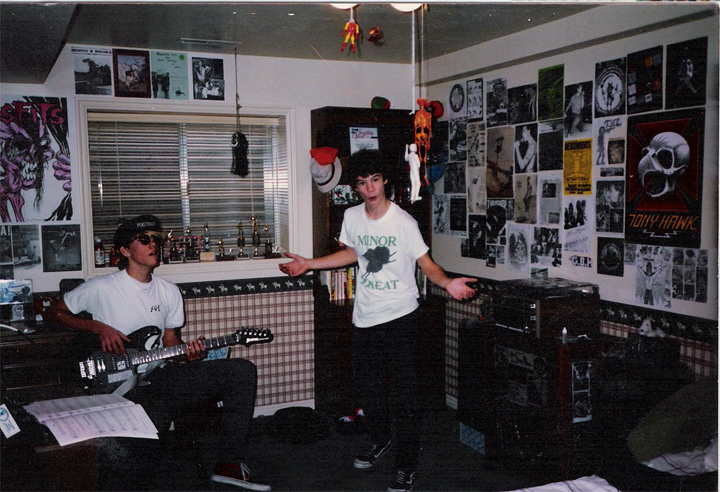 Let's take ourselves back to the life in the 90s for a moment, where your bedroom was the most personal space. To the days where that one wall in the bedroom was the representation of our identity and individuality. Back to when we decorated our bedroom wall with posters of pop culture icons, polaroids and flyers, and used the wall as a form of self-expression. Sticking posters on the wall and trying to make the space your own.
A sentimentality for the past? I agree.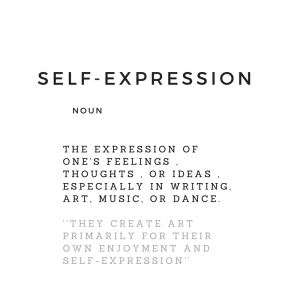 What does your bedroom wall look like today?
And now let's go back to the present.  Let's go back to the age where our bedroom walls from the 90s have migrated to the life in a digital environment. Social media of today is the virtual replication of our very own bedroom walls we had 20 or so years ago.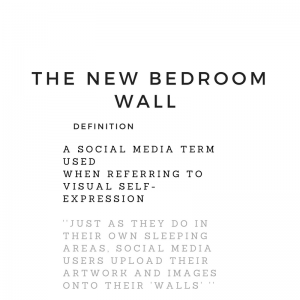 As Patrick Mulford, Chief Creative Officer at theAudience, put it in his recent talk at the Social Media Week Chicago stage,
 Social media is the new bedroom wall. Facebook is a generic persona for people, LinkedIn is how you want to be perceived professionally, Snapchat is 'me in the moment', Pinterest is an aesthetic and Instagram is more of an idealised life. "
There is no denying that these platforms allow us to express specific facets of our lives. But the main issue lies within the notion that in most of the cases our 'new bedroom wall' fails to represent what it did almost 3 decades ago – our identity and individuality.
What happens in real life, stays in real life
Times when the only people allowed to view your 'iconic bedroom wall' were your friends have long been gone too. Today, as we know it, social media platforms have made us to lose our desire for privateness that our bedroom wall once had. Why do we so willingly express ourselves on social media platforms to others?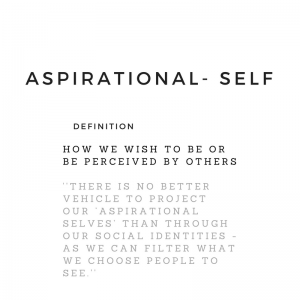 The irony of the 21st century is that 'What happens in real life, stays in real life'. The fast-paced world of digital technology has allowed us to portray ourselves in somehow idealised manner.  The use of filters and the growing popularity for visual-based social media, as it was discussed in my first blog post  , has transformed our social media bedroom walls into something more like a 'display window'. A display window where we pick and present others with what we want them to see. Where we are able to create our aspirational-selves. Where we choose not to put on display our real life and real-selves.
 The bedroom wall of overused terms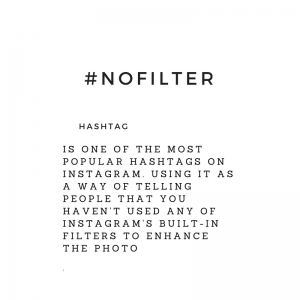 Today, the term 'No filter' has become so overused that it has lost its real meaning. By the end of 2016 there were 176,185,857 posts on Instagram that used the #nofilter hashtag. Of course, the  hashtag has grown in popularity across different social media platforms, like Facebook. But there is something very fascinating about it. Despite its banal use, #nofilter hashtag shows that we, society, are willing to present our real-selves to others. It indicates that we want others to know that we are not hiding behind the filters, by putting ourselves out there. It almost proves that our sense of identity and individuality is still as important as it was 30 years ago. A part of your new bedroom wall is aiming to be what it once was.
Back to the future: the past becomes the present
And here we are again. Let's go back to the 90s again for the last time and perhaps stay there a little bit longer.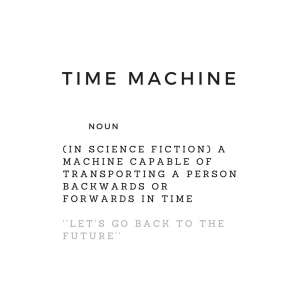 Our bedroom wall used to tell stories about us. It used to be our own representation of desire, self, individuality and actual reality. But some of its realness has been lost during these 20- odd years. Facebook walls, Instagram feeds, Snapchat timeline and posts on Tumblr – our new bedroom wall. The bedroom wall back in the 90s played a significant role in projecting your true self. But today there are so many possibilities to project different identities on different social media platforms.
In an interview that discusses a collection of photographs taken from multiple 90s teen's bedrooms, photographer  Adrienne Salinger says that,
 Somehow we all got the message that coming of age means you're supposed to have this unified sense of self. That's not interesting, it's just not. The only thing that makes human beings fascinating at all is that we're not a unified personality or presence; we're formed by so many different things that collide. "
Perhaps this 'different identity' business on social media has been discussed way too many times in recent years. But as Adrienne Salinger suggests that it is what makes us, humans, fascinating. Perhaps what we need to do is to stay in the past for a few moments, and try to remember the bedroom wall we once had. And maybe, just maybe try to replace the new bedroom wall with the  things that once decorated your old one.
A sentimentality for the past? I agree
You might also like
The Evolution Of Photography In The Digital Age: Where Is Your Photo Album?
4 Reasons Why Technology Will Change Your Visual Expression On Social Media in 2017