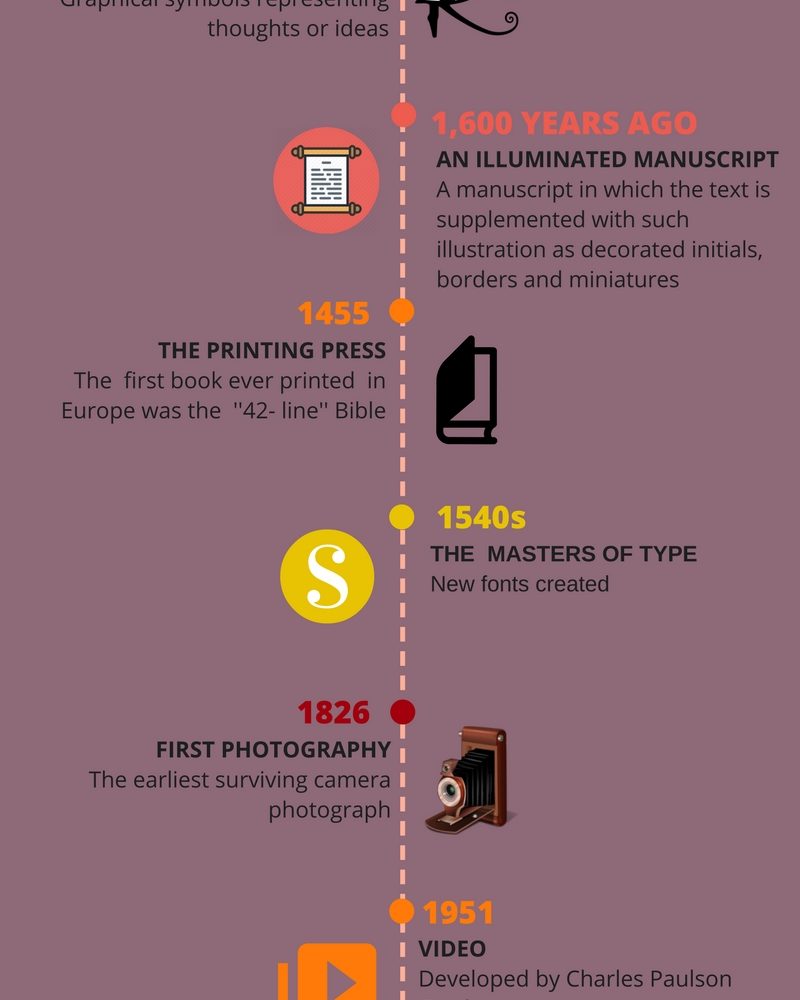 In the history of visual communication, cave paintings have been recognised as early evidence of human visual expression. Today images have become one of the most important modes for communication. From ideograms to smartphone photography, we have become a visual society. A Visual society which is both, the biggest challenge and victory for the 21st century.
This infographic will take you on a journey through time, to show you a brief history of visual communication throughout the centuries.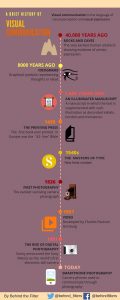 In case if you are curious, Philippe Kahn was the first man who created the first camera phone in 1997. The first picture was of his newborn baby, Sophie, which he shared digitally with 200 friends.
As we can see, technological advancements have shaped our society throughout the history. Here  we are in 2017, at the point, where visual information, perhaps have reached an overload. The question that some might be afraid to answer or even ask is- what will this infographic of visual communication will look like in 50 years?
Behind The Filter