Hey! I'm Connor Bean a 20-year-old Bournemouth university student. I'm currently in my second year studying Communication & Media.
Here's a picture of me to show you the man behind the words.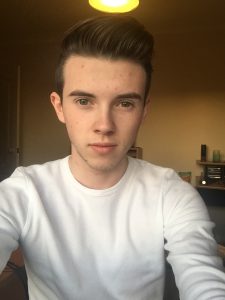 But that's enough about me.
What's the Blog about? 
I believe Terrorism is a massive social issue that has the ability to strike fear into our daily lives. However, the rise of the internet has led to a new dynamic for Terrorism that you may not be aware of. Terrorism has adapted and found its home on the world-wide-web and maybe even on your social media news feeds.
It is claimed by now, nearly everyone has seen at least some images from propaganda videos published on terrorist sites and rebroadcast on the world's news networks. 
The aim of Logged into Terrorism is to get you up to speed with how terrorists are manipulating the online world.
I will be investigating prolific topics that address the negative impact of terrorism through communication on the web. These topics include propaganda and publicity investigating the use of Twitter as a hub for terrorist activity, linking towards recruitment through social media but also Terroristic video games that target vulnerable youths. Cyber-Terrorisms is another topic of interest which will be addressed to see if it is the future of Terrorism in relation to the Sony Picture hack in 2014, furthermore considering how these attacks are facilitated online. Counter-Terrorism will also be reflected on showing you what's being done to combat these relevant topics and what you can do to help.
Using well-grounded sources and vital information I hope you find this blog enlightening and informative. Giving you the knowledge to detect and report suspicious and potentially dangerous terrorist activity online.
To stay up to date when new posts go live be sure to use your email address and click the subscribe button at the bottom of the page.
Get involved with the discussion on social media by following me on Twitter and Facebook.