Memes have become caped crusaders by bringing attention to important causes. Today's society's obsession with sharing viral memes has shed light on many causes that had gone under the public's radar. This sharing of truth and knowledge through memes allows the public to demand for immediate action through fundraising and putting corporations under immense pressure to change their wrong doings. The most recent causes that have been heavily influenced and effected by memes are the ALS ice bucket challenge, the death of Harambe and the captivity of ocra's at Sea World. All three of these causes were either completely unknown to or over looked by the public, and because of the memes created for them, they are now very well known cases that have in some way been changed and rectified.
This meme was a viral challenge that consisted of dumping a bucket of water over your head and donating money to Amyotrophic lateral sclerosis, a motor neurone disease. The challenge worked by friends taking part and then nominating three other friends to do the same within a 24hr time frame. The challenge received increased media attention in June 2014, with many celebrities taking part – such as Barack Obama, Justin Bieber and Bill Gates. The memes were such a success!  Its combination of competitiveness, social media pressure, online narcissism, and low barriers to entry led to more than 2.4 million tagged videos circulating Facebook. Mashable called the phenomenon 'the Harlem Shake of the summer'. Before the challenge launch only half of Americans has heard of the disease, after it was recognised globally. Within a week the ALS association received $49 million dollars and the total donations have exceeded $140 million dollars. This major success was all down to the power of the meme, the public's obsession with creating and sharing memes to interact with others can have extremely powerful, positive effect.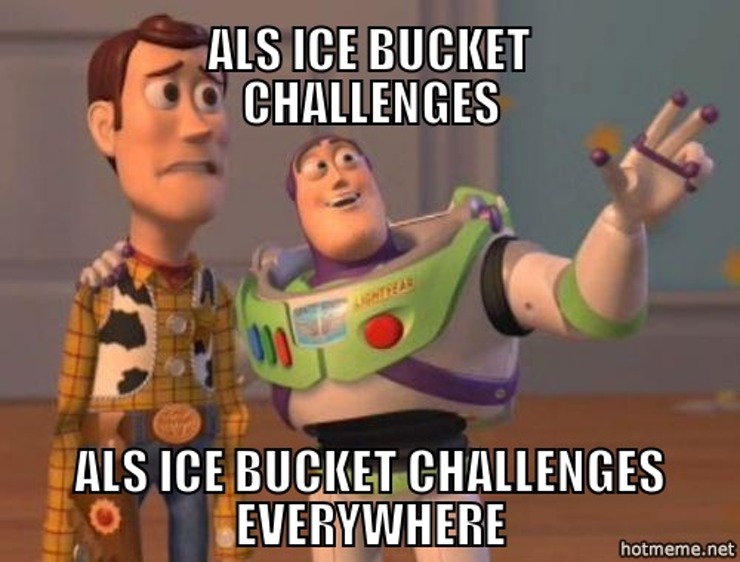 Harambe:
Harambe was a 17 year old silverback Gorilla who was shot and killed on May 2016 in the Cincinnati Zoo after a child had fallen into his enclosure. His unjust death gripped the world's attention and caused many heated online debates on wether his death and life was fair or not. The tragic event made many people question the legality of his murder and shared their dismay about his sad living situation through memes. Steven Wise summarised this with his comment 'The major problem is that the Cincinnati Zoo is legally permitted to treat such extraordinarily cognitively complex and gentle animals as slaves in order to sell tickets to gawkers, and that Harambe, like every other nonhuman animal, was a legal "thing" that lacked the capacity for any legal rights, even the fundamental rights to his life and liberty.' As this was a fairly recent event, little has been done yet, although steps have been taken, on December 2, 2013, the Nonhuman Rights Project brought the first-ever lawsuit demanding that a nonhuman animal be recognized as a legal "person," with the capacity for legal rights, and not a "thing."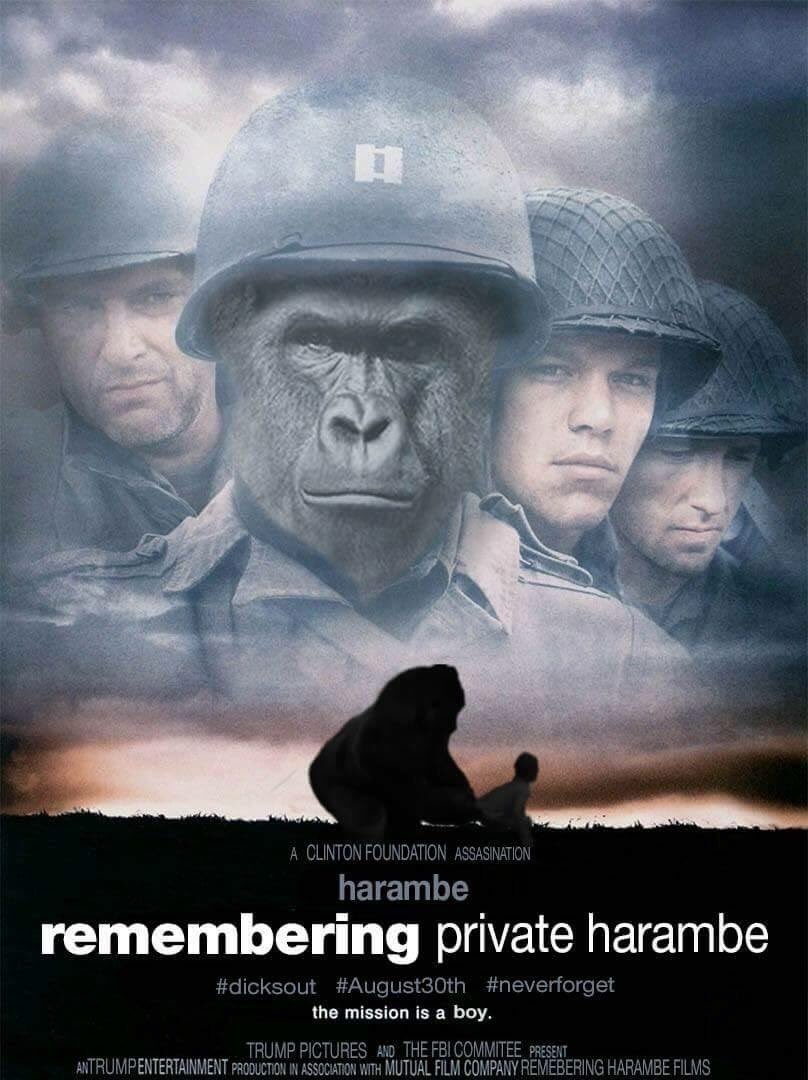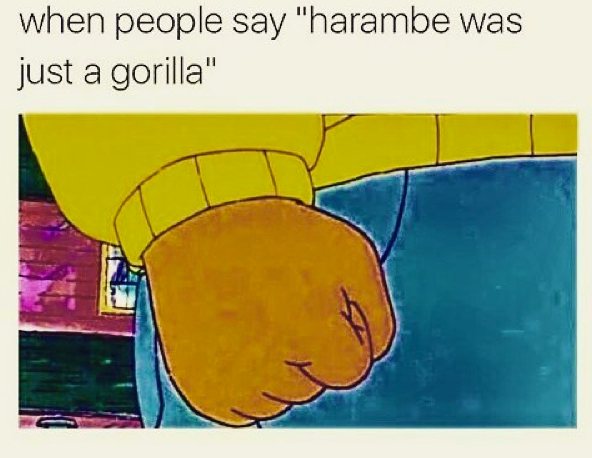 Sea world:
Sea world's mistreatment of Oracs was brought to the publics attention by the 2013 Netflix documentary film Black Fish. Focusing on Tilikum, an orca at Sea World, it exposed the horrifying behind the scene details of their treatment of  killer whales. The film's outraged public, created countless memes that expressed their anger. The memes completely took over the social network, promoting the film and sparking a wild fire of anger towards Sea World. If it were not for the memes and their abilities to make an cause viral, who knows if Sea World would have faced as much backlash and actually stopped the mistreatment. Serious steps have been taken in response: Sea World are no longer breeding killer whales, the company's stock fell down 33%, and orcas may never perform in a show again as 1.2 million people have signed an ongoing petition supporting the ban of orcas in shows.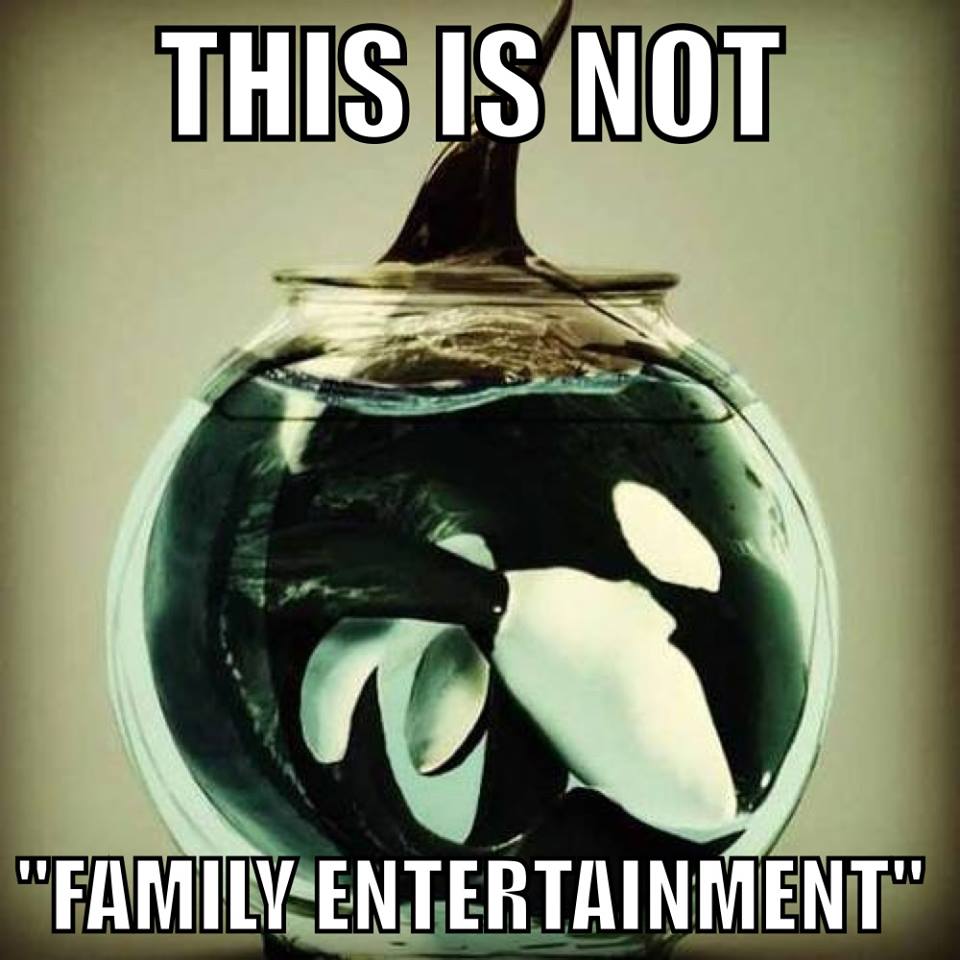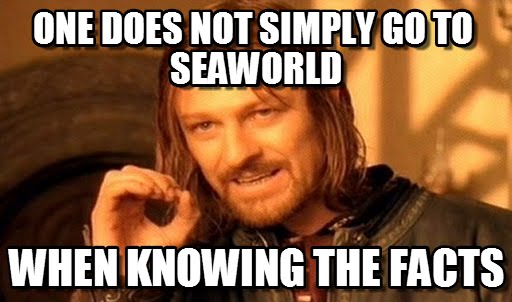 Overall the social issue of meme obsession doesn't always breed negative concequences, in fact this obsession can evidently have extremely positive effects. The ALS ice bucket challenge showed how the publics compassion and yearning for constant social interaction can lead to a wonderful outcome, bringing attention to a horrible disease and raising absurd amounts of money for research. The death of Harambe showed how one isolated event in a small zoo can resonate throughout the world and bring people together to attempt to stick up for those without a voice. Similarly with Sea World, this exposure through memes is bringing down an established, large corporation.
For More Information:
Best collection of Sea World memes
The Tilikum Effect and the Downfall of SeaWorld
The 50 Greatest Harambe Memes Of All Time
27 Best Celebrity ALS Ice Bucket Challenge Videos
Remember the ice bucket challenge? It just funded an ALS breakthrough