'DIRTY' AND 'UNCLEAN' FOOD
Clean eating encourages people to eat more fruit, vegetables, 'whole foods' and unprocessed foods. As mentioned in my first blog post this trend demonises any other foods as 'unclean' and therefore 'dirty'.
This can lead to disordered eating as it unloads feelings of guilt onto people who don't eat restrictively. However, these 'dirty' by unqualified bloggers may be necessary as part of a nutritionally balanced diet.
As stated by Coco Whittaker, "'healthy' food is held up for display and approval— it is celebrated as an aesthetic object above all else."
WHAT DOES HEALTH MEAN?
Those who eat clean change their lifestyle with the aim of being healthy. But what does it mean to be healthy? The definition of health is the 'state of being free from illness or injury'. Where has the confusion of cleanliness come from?
THE DANGER OF CLEAN EATING
Clean eating is a restrictive diet due to the nature of cutting certain foods out completely. Due to the vast amount of rules and guidelines, many eat cleaners deciding what food to cut out of their diet themselves. In an interview, Dr Mark Berelowitz said "80%-90% of his patients at the Royal Free Hospital in north London followed clean eating diets, which exclude sugar, meat, dairy products, carbohydrates and gluten."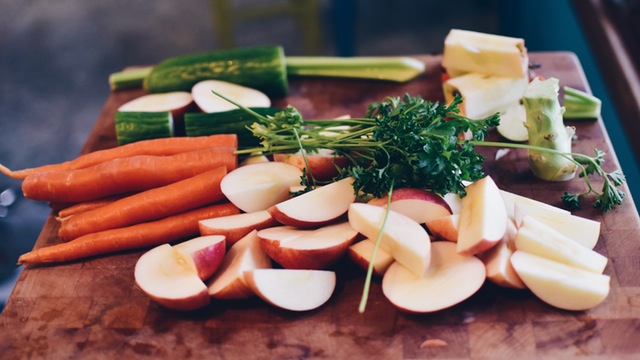 Similarly, this lifestyle is frequently being used to mask eating disorders such as anorexia.
Fiona Hunter a qualified consultant nutritionalist, "There's a real concern that this helps young women mask an underlying eating disorder. It's more acceptable to say 'I don't eat gluten' than to say 'I don't want to eat that cake.'"
ORTHOREXIA AND CLEAN EATING
Steven Bratman defined Orthorexia in 1996. It is the medical term for a condition of having an unhealthy obsession with maintaining a healthy diet.
The fixation of food quality and purity is a major part of clean eating. Long-term dangerous physical and psychological effects can be caused such as osteoporosis (linked to not having enough calcium in their diet) and extreme cases of nutritional deficiencies.
Sufferers of Orthorexia develop anxiety about where the next meal will come from, the ingredients and how it's cooked. This takes all the pleasure out of eating and can cause people to eat less.
Abbey from the blog 'Abbey's Kitchen' wrote about her personal experience on her blog, "Every day I lived with orthorexia eating disorders, the leash would just get shorter, and the rules would become more stringent. If I were to "slip up" and accidentally eat yogurt with added sugar, I would feel horrible about myself." She claims food blogging played a huge part in recovering from Orthorexia.
If you think you may have an eating disorder such as Orthorexia  please seek help from a clinical psychologist.
Please remember that no food is 'dirty'; it is important to listen to your body and eat the food you're craving!