HOW DID IT BEGIN?
In the past, researching into which foods you should and shouldn't be eating would have involved reading a book written by a qualified dietician or visiting a doctor for nutritional advise.
However more recently, people have taken to the Internet to share their personal experiences and advise others on how to eat healthier and lose weight.
This is how the clean eating trend began.
If you were to type "What is clean eating?" into a search engine, you would be met by an endless list of rules and restrictions on how to eat 'clean'. Every website has different guidelines to follow.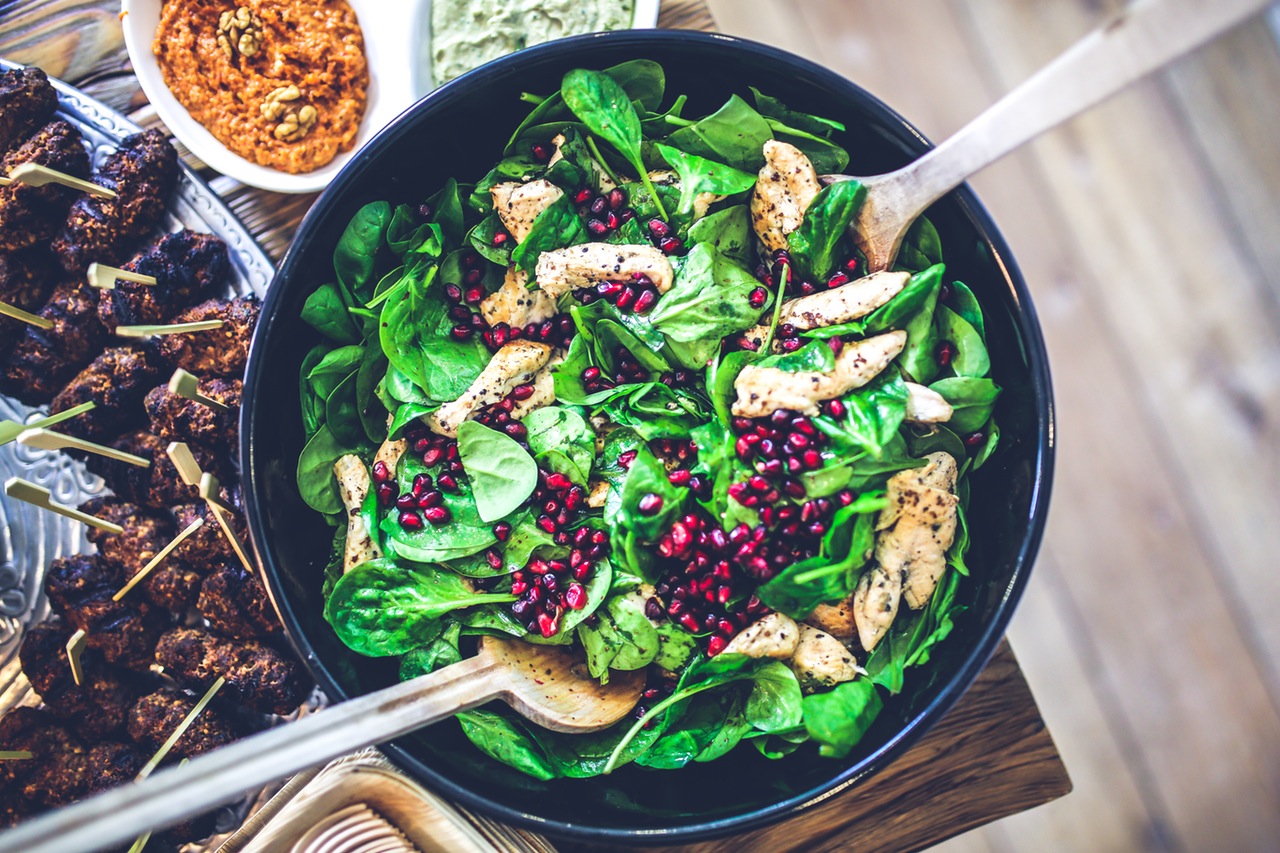 "The soul of eating clean is consuming food the way nature delivered it, or as close to it as possible." Clean Eating magazine.
One thing that they all tend to agree on is the idea that eating food in its most natural form is best. This means eating plenty of fresh fruit and vegetables and avoiding any food that is processed. A tip given by many blogs is to look at the ingredients list, the shorter the better.
It goes without saying that any foods that are fried, contain preservatives or are high in trans fats or added sugar are to be avoided.
It is also recommended that you drink at least two litres of water everyday.
Clean eating is labelled as a lifestyle rather than a diet as its ethos is based around achieving health rather than weight loss.
WHY EAT CLEAN?
There are many health benefits to cutting out processed foods from your diet and increasing the amount of fruit and vegetables you eat. It can prevent weight gain, which can reduce the risk of having Cardiovascular disease, Alzheimer's disease, strokes, high blood pressure and type two diabetes. The consumption of a variety of whole grains and legumes has also been linked to a reduced risk of diabetes. 
"Food that's clean is food that's for the most part real food and not encumbered with things that compromise health: artificial flavourings, artificial colourings, sugar substitutes," said Dr. David Katz.
Although this lifestyle may be beneficial to your health, there are many negatives that come along with it…
WHO MAKES UP THE RULES?
Clean eating is promoted on Facebook, Twitter, Instagram, YouTube and blogs all over the web. It is clear that anyone with access to the Internet can set up a blog and advise other about how to eat clean.
There are 4,840,000 videos about clean eating on YouTube alone. The channel Clean & Delicious has 357,000 subscribers and has had 34,910,973 views in total. Thats a huge amount of people being influenced to eat a certain way by people who aren't qualified to do so!
From a personal perspective, I  think that only fully qualified health care professionals should be able to have an influence on the food people consume or cut out of their diets.
THE JUDGEMENT
Clean eating in its very name leads people to believe that eating any other way is 'dirty' in comparison. Nobody wants to think of their diet as unclean and it leads people to feel guilty when having the occasional treat.
Similarly, all of this 'avoiding' of certain food groups leads me to think it must almost be impossible to eat out and socialise with friends. Its hard to imagine how people can live this way without obsessing over food and having an unhealthy relationship with food.
THE PRESSURE
Eating disorders such as orthorexia are on the rise alongside the rise of those aspiring to eat clean and look like the fitness and wellness bloggers they see online. 
You can't trust everything you read or see on the Internet. 
YouTuber Nichola Whitehead states in a video, "just because someone is pretty or they look good and they've got lots of followers doesn't mean you should trust the advice that they say". 
When seeing an image of a lean person drinking a smoothie on with #cleaneating in the title, it is natural to think if you started drinking smoothies you'd look that good too. But is it healthy to idolise people who may not be telling the whole truth about their diet? Even if you looked as good as the fitness and wellness bloggers, would you be truly happy?
Over the course of the next four blog posts I will be investigating into the clean eating trend and the dangers that come with it.