So how do you become famous? Just take a look at some of the celebrities young people look up to and you may be horrified as to how they made their fame. The prime example would be queen Kardashian herself Kim K who became famous through her widely viewed sex tape which was sold. Then you have the extremely popular reality TV shows like Geordie Shore where young adults get paid to get off their faces and get it on in front of millions of viewers. Not really setting a great example to the youngsters watching.
You can even become famous from saying two words … just look at 'damn Daniel'. Teenagers playing around on social media go viral by making short videos with Daniel's friend shouting "damn Daniel", the boy then went onto appearing on many TV shows and becoming a global sensation, how bazar! Why not have a meltdown on Youtube? it could result in you getting your own documentary or even getting interviews with the biggest news channels in the world just look at Chris Crocker who became famous after he expressed his concern over his favourite celeb Britney Spears after a terrible music performance and told the world to stop hating!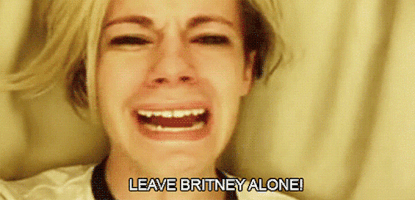 What happened to X-Factor?
Once a TV show to find the world's greatest talents in the music industry now a laughing stock to the world. You only have to look at some of its recent contestants to see how downhill the programme has gone. From Honey G to Jedward, the nation has laughed at many of these foolish idiots that now audition for the show. But the last laugh is in fact with them as the audience at home willingly spend their money voting to keep them on the show. These joke acts have gone on to now have very successful careers appearing on TV shows and making music to pierce the nations ears. Just look a Rylan most known for his dramatic outfits, campness and creating enough tears to flood the Thames has now gone on to be a successful presenter of daytime television as well as appearing on the popular TV show Big Brother.
So as long as you are prepared to make a fool of yourself and lose all your dignity. Maybe you could join these famous lot and be the star of tomorrow!