Hi there, 你们好吗?How is everyone?
I hope you all had a wonderful Christmas ? and received lots and lots of presents ?
Today I will talk about how technology and social media is making a significant impact regarding this issue and how modern technology encourages colourism in every way.
But first, let me photoshop my skin tone…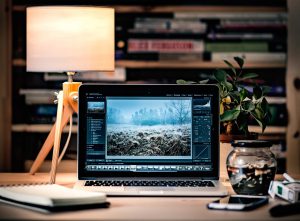 In my previous post I have mentioned that in China everyone goes a bit insane with skin whitening products. It doesn't matter whether it's cheap high street brands or expensive brands, the ultimate goal is becoming fairer. But what can you do, if those products don't work and you still want to erase your beautiful and healthy tan? Well, modern technology appears to be the solution. If you haven't heard of photoshop, it's a magical software that can make the pictures you took the way you want them to look ?. With some swipes on the laptop you can also pretend to be as fair as any other Asian celebrity. Additionally, with nearly everyone owning a smartphone nowadays, photo apps can be found in thousands and are very popular in China and South-East Asia. Therefore, it has become a habit to apply a nice filter to each picture shot. Some very popular photoshop apps in China and Korea are Meipai and SNOW. Not only do they include cute dog filters, but you can furthermore adjust your skin tone and make your skin tone whiter (or some filters can form your chin thinner, as it's a beauty trend now in Asia). Adjusting and changing your skin colour can be a matter of only seconds as they are easy to use and always accessible. Thus technology makes this issue to appear far less serious. Consequently colourism can be overlooked easily, as we are not giving it enough attention, some might not even think it is a problem. Of course, no one should interfere with your personal interests, so if you like to change your skin tone, great!
However it is another problem, if you photoshop someone else's skin tone, without their permission. This problem (again that's relative) has occurred uncountable times with Kpop stars. What I maybe need to explain here is that celebrities are expected to have fair skin, as it is, again a beauty standard. Fans, or non-fans, like to filter celebrities' skin whiter, as they think it looks more beautiful. Additionally, idols have been openly mocked for having tanner skin, like famous dancer and performer Kai from boy group EXO. Because of having darker skin tone compared to other Kpop idols, who own pearl white skin, many celebrities get teased.
Because using filters nowadays seems so normal, and sometimes an obvious thing to do, people don't realise how degrading and discriminating it can be to photoshop other people. How would you feel if some unknown person thinks you're not white ENOUGH and changes yours skin tone without your permission?! Personally, I would feel insulted, believing I do not fit into the perfect "standard''. As a matter of fact, people unconsciously prefer white skinned people, as a study of University of Georgia (2006) has shown. Even though it's another skin colour, light-skinned black men are preferred over dark-skinned men by employers. In Asia it's not only all about having a whiter skin tone anymore, it's also about the fact that people want to conform to Caucasian beauty standards. Many Asians undergo surgery to have double-eyelids, dye their hair lighter, get eyelash extensions and even wear coloured contacts. I cannot speak for everyone and say they necessarily want to become more like white people but what I can say is that it is a trend! If there is a trend people experience peer pressure or when celebrities conform, ordinary people think it's a beauty standard they also need to obtain.
The positive and negative impact of social media…
If you go on Youtube and type in natural skin whitening tutorials, you can find various videos, from remedies that contain turmeric and aloe vera to recommended whitening products. The reactions from the viewers are all quite positive, and videos like these are very much in demand. This only means that people are longing for these things! I probably shouldn't be surprised if people are confidently using apps and filters that turn their faces into a sheet of paper.
However, to lighten up the mood here, there has been positive changes! To be precise, people start to realise that looking like a pale ghost might not be the prettiest beauty standard. Because of social media and the popularity of Kpop these years, many Westerners get exposed to what is happening on the other side of the world through social media. As Kpop, Cpop, Jpop or whatever Pop are more and more exposed, they suddenly realise that people in Asia are even whiter looking than white people. Quickly Twitter accounts, Facebook, Instagram and Tumblr posts are dedicated with comparison photos of Asian celebrities, which skin tones have been ruthlessly turned paler. Social media therefore, is an easy way to reach out to more people and effectively raise awareness. During my research on the Web, I have found out that many of these accounts who talk about colourism are on Western social media platforms (Twitter, FB, Instagram etc.). However these websites do not necessarily reach out to the real target groups, which are Chinese, Koreans or Japanese. I have also conducted some searching on the Chinese Twitter platform called Weibo but sadly I couldn't find any relatable posts to colourism.
This only made me realise that in Asia people still don't think colourism is an issue. How could they of course, when all the media and advertisements are branding "pretty and fair'' looking celebrities. Of course I do respect cultures and traditions, however pressuring other people to conform is not a right thing to do!