It's hard to get away from cameras in the modern age.
Not only are most areas surveyed by CCTV but now almost everyone is equipped with their own personal smartphone cameras.
This has led to the breakout of a phenomenon known as Citizen Journalism or Smartphone Journalism.
What is Smartphone Journalism?
As technology and social media has grown in stature and relevance, most will have heard the phrase, 'anyone can be a journalist'.  Smartphone journalism encapsulates this as many breaking international news stories are accompanied with smartphone footage of the incident taking place.
In 2013, British Army soldier Lee Rigby was murdered in broad daylight on the streets of south east London.  A civilian bystander then filmed the bloodied killer explaining his actions in front of the dead body of the soldier.  The video was picked up and used around the world by many news outlets.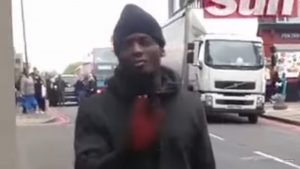 The Boston Bombings in 2013 killed 3 civilians and injured around 200 and again, smartphone footage of the incident was used globally, in various news reports.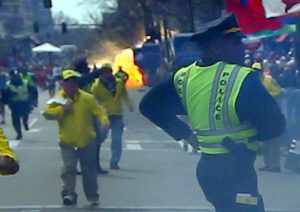 After Mark Duggan was shot and killed by police in August 2011, protests escalated and violence, looting and rioting spread across London.  Smartphone footage provided the public with deeper insight of the violence and later helped authorities to identify and charge some of the individuals involved.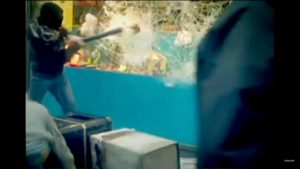 As images of the refugee crisis shocked the world, a smartphone video captured a Hungarian camerawoman purposefully trip a fleeing father carrying his young child.  The video went viral and caused international outrage. The camerawoman was sacked and further light was shed on this terrible humanitarian issue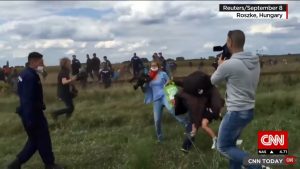 In the Middle East, activists are using smartphones as a way of exposing atrocities carried out by corrupt regimes.  The footage recorded by these activists is also used to keep track of casualties, a way of keeping track of the regimes crimes and showing the world the truth.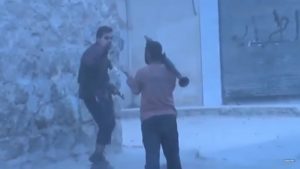 So it's a good thing?
It depends how you look at it.  Like anything there are pros and cons.
Smartphones, together with the range of social media platforms out there has made every citizen of the world more powerful.  It is impossible for reporters and Journalists to be at every international incident as it happens, so citizen journalism helps to solve this.
This trend has embraced technology and helped to provide a voice to those who otherwise can't be heard. Raw footage from places where traditional media would normally be denied access from, informs the world and shapes opinion.
On the other hand, smartphone journalism or citizen journalism lacks validity.  It fails to develop context around the event.  It fails to ask questions as to why the situation happened or who it is that's involved, and why that is.
Because of this mainstream media outlets have to be very careful with how they use such footage. Care must be taken when presenting this decontextualized form of smartphone 'journalism' as the truth without any further, deeper search for verification.
This means that upstanding, established news companies are needed now more than ever as people are becoming aware and critical of the accuracy of some of the videos on the internet.  A balance is needed to move forward and whilst Facebook Live, Instagram Live, Snapchat and other streaming apps seem to be emerging as the future of reporting the news, the value of professional, practiced journalism must never be undervalued.