OR: Answering the question: is an addiction to technology completely terrible?
In the digital world of social media, search engines, and sexting, nothing is out-of-bounds.
[Don't quote me on that. I didn't read the terms and conditions for those sites either.]
Maybe, our addiction to this technology is preparing us for an inevitable revolt of the machines. Perhaps Bluetooth connections are slowly vaporising our brains into mash. And maybe, just maybe, our astronauts will be slowly and methodologically murdered by a faulty computer system named 'HAL' – [Editors note- this sentence will be included almost entirely to make the very witty title of the blog post relevant]
But, who's to say that our robot overlords won't be kind to us. Who's to say that an addiction to communication technology is damaging.
Perhaps an obsession with technology improves the psyche of users and their social skills in a given situation.
Having a chat
Private 'chat' systems have become an important and main focus of social media sites, in fact 900 million people use the Facebook Messenger app every month now. And up to 1 billion people use WhatsApp– the app that also prefer puns over practicality. #WhatsUp?
And chatting is chatting, right? If nothing else, social media encourages its users to stay sociable. Good friends have group or private messaging systems between them, and distant friends or family keep in touch via communal announcements (otherwise known as status updates or tweets).
Perhaps social media is the breeding ground for anti-social tropes such as rude behaviour or cyber bullying.
But you also have to consider, that maybe this negative behaviour is less than or equal to the good that has generated from an addiction to technology.
We can keep in touch. We can remember old faces, and the rate of contact is higher than it has ever been between friends.
This is all achieved through that small device in your pocket. That simple device which contains a microchip thousands of times more powerful than any technology which existed during the second world war.
Simple. Just like human contact can be.
Or complicated. Just like human contact can be.
We live in a time where electronic communication occurs almost as often as real life interaction. People have different ways of speaking and different ways of texting.
Online communication occurs professionally, casually, romantically and even passive aggressively.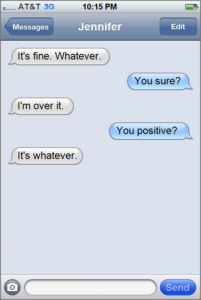 It's kind of undebatable that we have to stop thinking of technology as something that is damaging our lives. We need to start thinking of it as our way of life. Technology is something that happened to us years ago. We evolved into robots not long before the turn of the century in my opinion. [*The People?! They've Turned into Robots!]
And like any new development in human history, there are those that use it to their own great advantage, and those that are just annoying.
Such as developments in music. Often used as a peaceful way of spending your time. But then some fool has to go and invent the nails on a chalkboard genre of music, that is, dubstep.
…And cars. A great tool for travelling miles in minutes. But there's always that one idiot who hogs the fast lane on the motorway.
…Also cinema. A brilliant medium of entertainment for most. But then so-called 'actor' Adam Sandler has to get involved and ruin it all.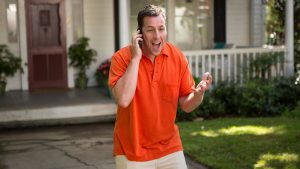 Okay, maybe things just got a little opinionated from my end. But the message speaks true.
Communication technology is one of the greatest technological advancements in human history, and has done an outstanding amount of good for society.
Sure, good always sprouts bad. Like internet trolls, and people who write spoilers for movies on the comments section of a YouTube video.
But you must consider that this is inevitable. This is a way of life. This is our way of life in a lot of cases. You can avoid it, or you can participate. But you can't escape the fact that this addiction to technology is most likely only going to develop and spread.
The only thing that can be changed is your opinion on whether or not this 'addiction' is good, or bad.
It's your call.
Sam Milligan.