OR: Technology addiction and it's affect on literacy and education
You may be surprised to hear that this blog post was almost a story about the time my parents were vaporised by killer robots.
But then I was made to realise that a majority of my audience are too old to believe poor lies, and too young to have as much passion for Terminator 2: Judgement Day as I do.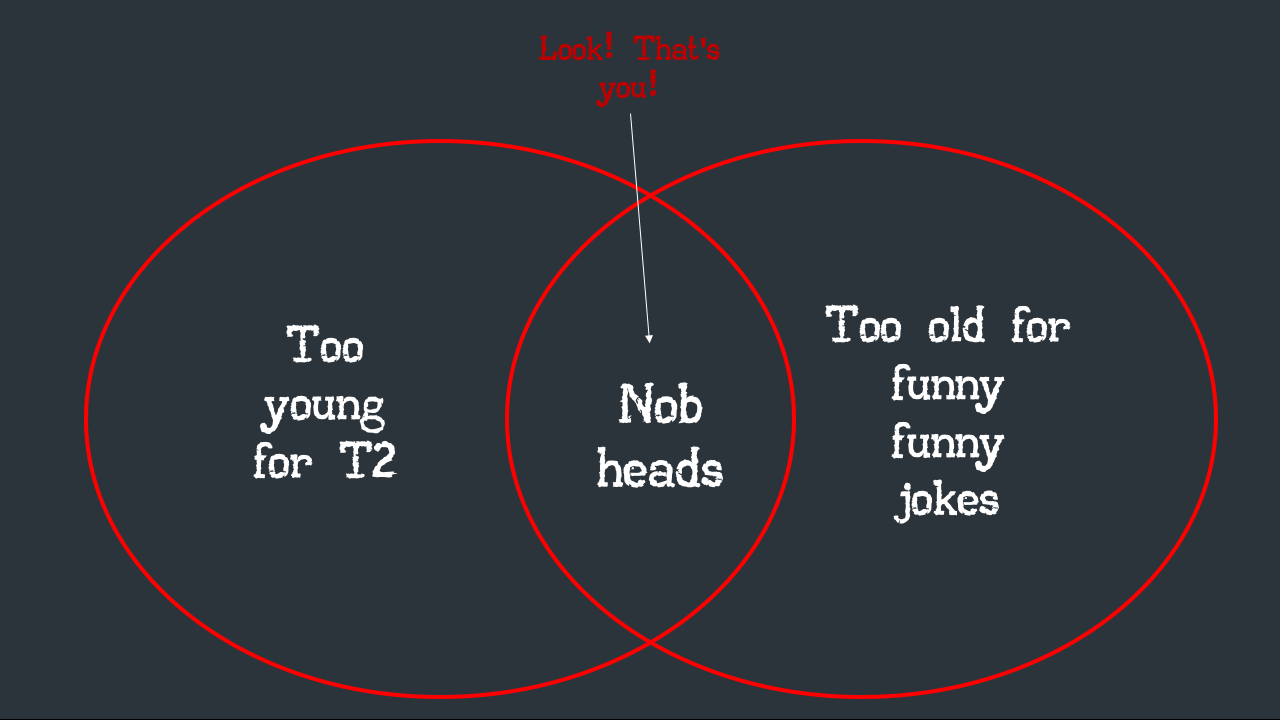 But anyway, there are much more pressing issues at hand than stories about killer robots.
[Cue sigh from all readers who clicked on this site, based on the title, and hoped as much]
Namely, the use of communication devices (otherwise known as portable honing devices (or 'phones', if you will), in a workplace.
In fact, a real life study of numbers and things saw that even in schools that had banned the use of cell phones, 58% of students still sent or received text messages in class.
Is this technology damning? It has been suggested that mobile phones in an educational environment could allow cheating within examinations, lower attention spans and maybe even encourage cyber-bullying.
And we all know what cyber bullying leads to. That's right. Cyborg-bullying: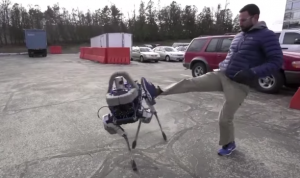 #savethecyborgs
#also
#whydoeseveryonespeakinhashtagsnow?
#itssohardtodeterminewhereonewordendsandanotherbegins!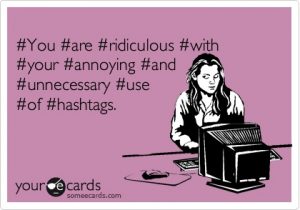 And that brings us on to philosophical query number 2.
How often do you accidentally use text language in your written language?
A personal qualm of mine. Lyk mayb it was a gud idea back in the day of the now ancient brick phones. But that was a time when predictive texting was the best thing since sliced bread. Now it's just annoying. No I don't mean 'go to he'll' you ducking piece of shot.
And maybe that time you accidentally wrote 'U' instead of 'you' in a letter to Kathy in HR was an embarrassing one off mistake. But think of the children. Imagine growing up being as familiar to the windows logo as you are with your own mother's face. Could text speak soon be hardwired into our shiniest generation of small humans?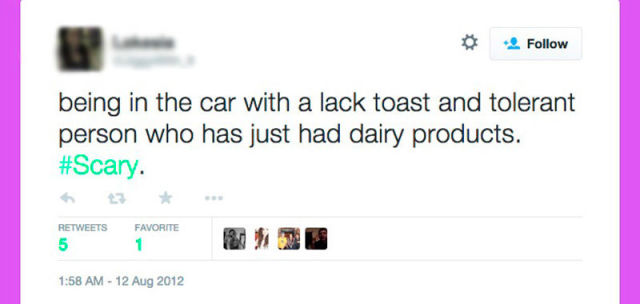 Now, spelling mistakes could just be a sign of idiocy. Or simple mistakes. Even as I type, I live in fear of misplacing a comma, or putting an 'e' before an 'i' even though the rhyme clearly states 'i' before 'e' (except after 'c' of obviously).
However, development in technology could be linked to a stunt in intelligence. A recent daily mail article documented a decline in intelligence today compared to 50 years ago. Although, one must consider whether or not these results were carried out solely on daily mail readers? Stupidity just goes hand in hand with the Daily Mail.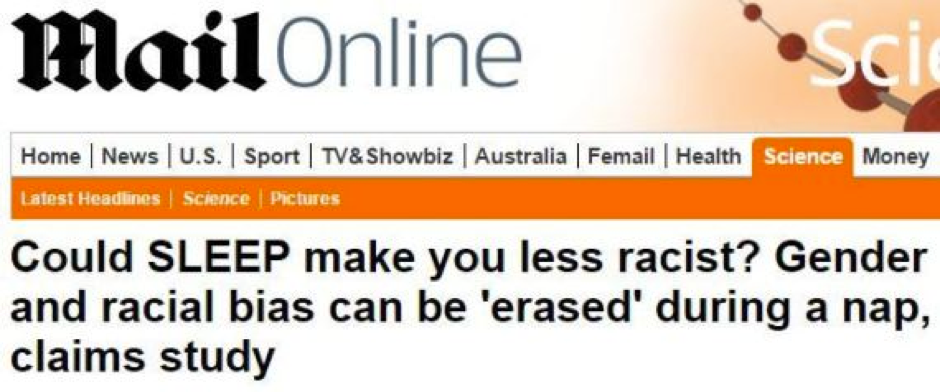 And yet, despite inconclusive claims that technology within education is associated with stupidity, and a poor attention span, there are prevention methods used within schools:
Temporary mobile phone theft is generally considered acceptable within learning environments. So acceptable that the term used for this is: 'confiscation'. But only when it's teachers 'confiscating' from pupils. Between pupils and pupils, and teachers and teachers- that's just your run of the mill thievery.
Whether or not confiscation and mobile phone bans actually work in increasing attention spans and overall learning progress amongst students? Well, that's for you to decide. You, and this interesting fact:
Ill Communication: The Impact of Mobile Phones on Student Performance found that after schools banned mobile phones, the test scores of students aged 16 improved by 6.4%. The economists reckon that this is the "equivalent of adding five days to the school year".
HOWEVER
One must consider the positive impact that communication technology has had on education. From group chats for group work, as well as quick-fire emailing between teachers and their students- technology has undeniably altered the way children learn.
You should see a typical classroom nowadays. No more blackboards and whipping canes. Learning environments now light up like the Blackpool illuminations and iPads are passed around like the common cold.
Maybe technology has done overwhelmingly more good than it has bad?
Or maybe that's just the robots speaking, subconsciously taking control of my brain.
Either way, more to come about the positives behind this so called 'technology' in the new year.
Happy 2017, here's hoping that this one doesn't take quite so many of our childhood hero's.
Sam Milligan