Anti Bullying Pro shockingly admitted that 7 in 10 people between the ages of 13 and 22 are a victim of cyberbullying. They stated that over the past three years the number of calls Childline have received due to online bullying has increased by 87%. The story you are about to read is a piece of creative writing which has been influenced by others experiences of cyberbullying. Through reading this blog post I hope to raise awareness of cyberbullying, in the hope that one day these high statistics can be reduced.
Fighting the Bullies
"None of us want to be the victim, none of us ever expect it. It's not until that one day when you suddenly become trapped by these evil people.
I was just 15 when it all began. Some things in life are hard to explain, but this was unreal. I couldn't explain to anyone what was going on. I still to this day can't. I had never experienced emotions quite like this, I had never been so hurt. How someone could feel so content about bullying me, that was what hurt me the most. There was a stage in my life when I was so happy, I had so many friends and loved to go out and socialise. This soon changed. I was this delicate, terrified and anxious young girl. Everything seemed to change at the flick of a switch. This is what happened…
I was quite young when I made my first Facebook account, around 13. Everyone at school seemed to have their own profile. I wanted to be like them so I thought why not make one too. Some days were simply just posting on a friend's profile, whereas other days were uploading all the photos from a great day out. I was pretty sensible; I only ever spoke to people I knew. Well, at least I thought I did.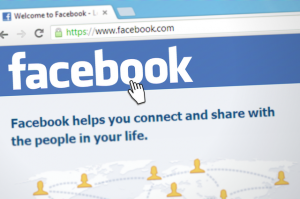 July 15th was the day it happened. 'Mia Clarke', that was her name. We had grown up together and spent most of our school years so far together. Sometimes I got the impression that she didn't like me being friends with anyone else but I would always just ignore it. My parents would tell me it was ok to have more than one friend. Mia was a good friend, but I also spent time both in and out of school with other people. On this day, July 15th, I received what seemed a very normal message from Mia. She just said 'Hi'. I replied and we continued to speak. She soon became very demanding and wanted me to tell her everything that all my other friends had shared with me. At this age me and my friends would tell each other our deepest secrets and all the latest gossip. But with this, we would 'pinkie promise' to not tell anyone. Some of the secrets really were top secrets, other stuff was just cool gossip.
Mia kept demanding for me to reveal every detail. I really didn't feel comfortable. She threatened me to tell her, saying she would post things all over the internet if I didn't. It seemed she was rather jealous looking back on it, but at the time I felt I had no other choice but to tell her. However, the issue was, she didn't believe anything I told her. This was when my life seemed to take a dramatic turn for the worst. I had no other emotions but hatred towards this girl who I thought was my friend.
That evening I checked my Facebook page. I had hundreds of messages. It was awful. She had turned everyone against me. I had no one. All my closest friends had gone; I was receiving insult after insult. Some of the names people were calling me were dreadful, I felt so stuck and lonely. I couldn't understand how everyone fell for Mia's gruesome lies. I was petrified to leave the house, let alone being faced with all these bullies at school. My life felt over. That was the only way I could describe it. I had done nothing wrong, it was all due to this one jealous girl. I sat in my bedroom for weeks and weeks without leaving the house, I couldn't face anyone.
Things got a lot worse before they got better, but I guess it was lucky my parents noticed how down I was after just a few days. They were really helpful and stuck by my side the whole time. They contacted many people and I soon managed to find my confidence again.
Whilst this was not the end of a horrific journey and things deteriorated regularly, my point is for any victim of cyberbullying to speak out and not be afraid. Remember you're not the only one suffering; there are others out there in the same position. Working together we can fight these bullies."
Whilst this story shows the impacts that web and mobile communications such as Facebook can have on someone, we encourage anyone who is a victim of cyberbullying to speak out and be heard today. Do not suffer in silence and do not wait until it is too late. Be sure to check out my next blog post where you'll be able to find out the ways in which you can seek help if you're in need.
For more information about the statics of cyberbullying visit the AntiBullyingPro website here.