Hi everyone. This Week I will be talking about how social media has impacted the self-perception of many of its users. As we've become obsessed with keeping our online personas alive through social media, evidence suggests this is having negative effects on the way we view ourselves. Let's take a closer look and see.
It's clear we like to self-disclose information about ourselves and our best moments over sites like Facebook and Instagram. But here's a question to ask yourself…is your online persona accurate to your true self? Many of us are under the illusion that they are. However, take a moment to reflect on it. Have you ever re-taken photos multiple times before posting because you need to look a certain way or like someone else? Have you ever worried about the filters you're using or the people you're with? Or have you perhaps felt nervous about what people will think of you for posting it?
We're so absorbed in creating our ideal selves online that we lose sight of who we are and doubt ourselves in reality.
Unrealistic Standards
There appears to be a clear reason behind why we create a different identity online. A World of Psychology article argues that it's because "We are conditioned to project only our best, albeit unrealistic, selves on our social media profiles as a modern way of virtually keeping up with the Joneses". This could be down to how
"women and men alike are increasingly feeling pressure to conform to standards" set by others. (Journal article by Hobza, Peugh, Walker and Yakushko)
Whether it be about beauty or body image, these expectations are becoming highly idealised. We all see photos on Instagram of friends or celebrities showing off their lean figures and their perfect faces (with the help of makeup). But, studies show this actually lowers our self-esteem and self-perception. It's simply down to a thing called 'social comparison' (Wilcox and Laird article). Yep…it means exactly what it says. Comparing yourself to others. We see how good someone looks or how good their lives are and begin to think negatively of own.
This may not seem so serious. But, for some, it's a lot worse than it sounds.
The Negative Impact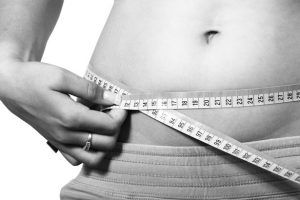 For some social media users, lowered self- esteem and negative self- perceptions can cause serious problems. These tend to occur particularly amongst image based platforms like Instagram, Snapchat and Facebook. This is because images are how unrealistic beauty and body standards are represented, leading us to compare and doubt our own figures. Some even think that:
ideal media images may also be seen in the increasing prevalence of eating disorder symptomatology, body dysmorphia, excessive exercise and steroid use" (Hobza et al. article)
These issues arise from people trying to 'better' themselves to fit with modern day expectations. They see these images and become depressed or disappointed with how they look. It's one thing to feel this way, but when people are prepared to take action, that's when it goes too far.
Social media images also encourage the "thinspiration" concept (the Telegraph)- where extreme fitness/ dieting promotes anorexic outcomes. The more we are exposed to these, the more prone we are to eating and mental health disorders.
It's Not Just Women…
We that girls/ women were the main suffers of these problems. One study even confirmed the connection between frequent Facebook use and eating disorders amongst women who struggled with the pressures of looking a certain way(Anorexia and Bulimia Care).
However, men appear to be affected too. They have a type of body dissatisfaction over their muscle size. In result, some turn to extreme dieting or even steroid use to keep up with the unrealistic muscle standards of male models portrayed online (Hobza et al. article).
You might think there's no harm in people losing weight and trying to maintain a good figure or a 6 pack. But if extreme methods are used to achieve this, it easily becomes life-threatening. Surely, this issue has gone too far now that people's lives are on the line.
The fact that excessive social media use is causing such issues suggests it's time we start limiting our exposure for the sake of our health. For more information surrounding the impact of social media addiction, stay tuned into my weekly blogs!