In 2013 there was an online outrage over the Pro-ana, Pro-mia and Thinspiration posts that could and still can be found on social networks Instagram and Tumblr.
Both social networking sites made efforts to ban any content that was posted and tagged with these sort of terms and they put in place new policies that forbid content seen to promote or glorify self-harm. Tumblr in fact display a help page when the term "Thinspo" is searched for.
Despite these efforts, I am sorry to say that content like this still exists. And it is as easy to access as simply typing  Tumblr Thinspo into google. With foodisthe-enemy as the tumblr URL its clear to see that this blog has no good intention. Very similar to the Pro Ana and Pro Mia sites and blogs, the page is full "Thinspo  Tips", 59 to be exact.
Number 24:

Make yourself a snack, but instead of eating it throw it away. Leave the dirty dishes where your parents can find them. They will think you ate.
How would you feel, as a parent of a child with an eating disorder, coming across such poison? Poisonous words that have taught your precious offspring to lie to you and prevent you from possibly helping them.
Number 34:

Eat in front of a mirror naked. See how much you can eat then!
If you didn't already have anorexia, you will now. This type of post is a prime example of why people develop a mental body image every time they look in the mirror.
Number 12:

Wear a rubber band around your wrist. Snap it when you want to eat.
In other words, physically harm yourself for experiencing the natural feeling of hunger, that occurs in all human kind to keep them alive.
These are just 3 of the 59 and many more toxic stimuli online, that are encouraging individuals to practically waste away.
Instagram's pro-anorexia ban made the problem worse
Banning these 'thinspirational' terms didn't stop people from searching for them. They simply worked around it, creating variants. Some of these re invented terms had even further reach than those originally banned and to other sites social media sites; Tumblr and Twitter.
'anorexia', 'proana', 'thinspiration', 'thighgap' and 'imugly'
were banned by Instagram in April 2012, meaning that anyone that searched for these was displayed a blank screen.  So 'Thighgap' became 'thyghgapp'; 'thinspo' became 'thinspooooo'.
Only 17 terms were officially banned by Instagram, but research shows there were 250 variations and many of which promoted even more trigger material.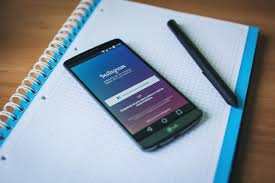 As the attempt to moderate these terms had proved unsuccessful (to say the least),  researchers suggested platforms like Instagram should instead redirect search terms. For example when someone searches for 'thinspiration', images of people recovering from eating disorders should be displayed, clinical and social help should be offered and recommended healthy eating options should instead be promoted.