It might come as a surprise to you that there are some pretty disturbing things going on behind the scenes of major social media platforms including Facebook, Instagram and Twitter.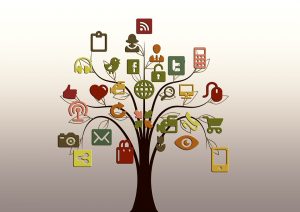 Facebook has the largest membership of any social media site and is far from exempt when it comes to the use of questionable data collection methods. It was recently brought to light that Facebook uses long-term cookies on people that don't even have a Facebook account. Ironically all you need to do to have Facebook place cookies on your browser is go to any facebook.com site. if you were to Google Facebook data policy the first result will take you to the official Facebook data policy page and consequently Facebook will place a cookie that will start collecting data immediately and will stay there for up to 2 years. If Facebook treat non-member internet users this way it begs the question how must they treat the data of people whom actually have an account with them?
In January this year Facebook introduced new terms and conditions which authorised it to follow users across websites, track the locations of users through their devices and enabled them to use members pictures for commercial and non commercial purposes. Facebook's reply when questioned about these additions was that these abilities benefited the members privacy.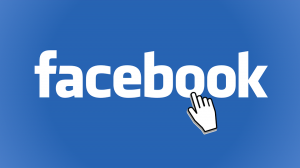 It seems that Facebook has very little respect for the privacy of its users and its not the only social network conducting some debatable data collection. Instagram recently changed their policy on the images uploaded to the popular site. The main change was that by agreeing to the terms and conditions Instagram gained the right to reuse and even sell the images to third parties without any extra consent from the original uploader. It was in fact this incident that started to get people to think about what other apps and websites might have been putting into their terms and conditions.
Is it right that social media is doing this to us?
The thing is Facebook provides a free service to over 1.5 billion active users and to sustain this there is need for an immense amount of funding and perhaps direct advertising on the site has reached its limit, so in a way it is understandable that sites like Facebook and Instagram (which Facebook now own) are looking to other ways to make capital. The issue is that it is done in an extremely discreet and questionable manor that it is nearly impossible to trust. It is becoming more and more obvious that our potential as statistical consumer data is starting to out way our rights as individuals and the fact that this is such a common occurrence in online social media emphasises this.
Bellow are a few videos to do with how Facebook uses personal infomation definitely worth giving a watch!
If you would like to read more about Facebook tracking through social plugins click this link
---
Coming up on DataSafe
The next post will look more closely at the secrets hidden in small print and look at possible ways to combat the problem. In the mean time don't forget to check out DataSafe on Twitter and Facebook just bare in mind your being followed!
---