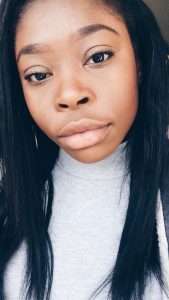 Hi guys, and welcome to my very first blog. My Name is Samantha, I'm 19 years old and I study communication and Media, 2nd Year at Bournemouth University.
I'm  a Sierra Leonen, born and raised in West London and wanting to pursue a career in the media industry. As a confident individual, media has always been a passion, therefore, this blog has
given me the chance to communicate with the public through blogging.
My blog is titled "The Glamorisation of Cosmetic Surgery". Nowadays, it seems as if appearance is the only way of us being known. How we look is important, the latest clothes or shoes we wear, by what brand, defines us. But now, changing our body features, lips, bums, breasts, through cosmetic surgery is now an upcoming thing and too me, it's becoming less of a taboo.
There are many reasons which explain why Cosmetic Surgery  is now becoming normalised and being made to appear 'glamorised' to an extent, but one reasons seems to be the influence of Social media and celebs, but also how celebrities use social media to promote their new feature. Through social media platforms such as Facebook, Instagram and Snapchat celebrities are able to show off what they have
had done and we, as fans or the public are able to view it and for some individual's they may begin to compare and want to have thier nose look like, a certain celebrity, or lips like Kylie Jenner, but the only way to achieve this is through Cosmetic Surgery.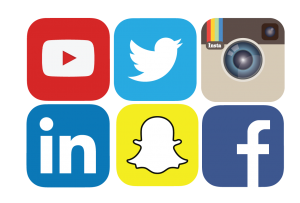 The idea for my blog came from watching a show called "Atlanta Plastics" were males and females would go to professional cosmetic surgeons to either enhance or change parts of their body. This was the first time I had watched the programme and it fascinated me that a lot of individuals  were willing to have surgery, on a certain body part that they wanted to change.
Therefore, I'm introducing to you "The Glamorisation of Cosmetic Surgery":Celebs, Social Media and Cosmetic Surgery. Hope you enjoy my blog, stay tuned & share your opinions.