Hello folks,
Hope you're all up to date with part one!
Today we'll be continuing to discuss the issues surrounding online dating and the effects this has on romance. So far we've explored the ways in which society has shifted from your classic 'love story', aka accidently bumping into someone in the middle of a crowded street, immediately clicking and being whisked away in their 1969 Chevrolet Camaro. To your more contemporary love story, downloading an app, assessing copious amounts of 'selfies' and swiping right.
Are singletons really joining Tinder looking for LOVE? 
Let's take a look at Google's definition.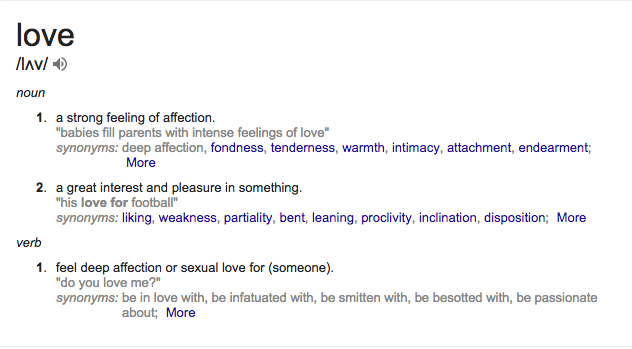 I think the answer is debatable.
Could Tinder be having a seriously bad effect on the 'gentleman'?
If men are constantly surrounded by beautiful women and easy access to them – surely this is going to diminish all aspects of a gentleman. Rather than staying around and cooking breaky in the morning, the 'no string attached' scene makes it incredibly easy for men to disappear. Or perhaps disappear until next weekend. No need for numbers and definitely no wining and dining. In fact, whilst you're sat at the bar waiting for a drink, your Mr Dreamy is probably flicking through his endless library of women. On to the next one!
Tinder offers twentysomething singletons the chance to flick through a library of beautiful men and women from the comfort of their own bed. The app makes it incredibly easy to 'hook up' with limited to no effort needed, either you swipe left or you swipe right. Simple. In fact, the introduction of the 'super like' now means that if someone thinks you're THAT perfect, you will be automatically prompted to make a swiping decision. Talk about pushy. Us youngsters are constantly checking our phones and favourite apps so come Friday and Saturday night, throw alcohol into the mix and Tinder gives us the perfect chance to find someone to 'date' within minutes.
Not that random hookups are all that bad – welcome the rebound. ??
Only kidding.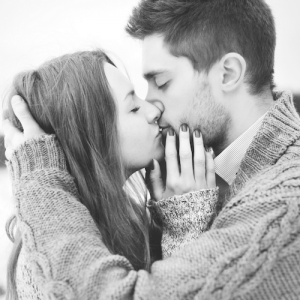 Although I met my partner offline, I was quick to use the formidable power of social media to develop our relationship. In fact, crazy as it sounds, I had already given his online profiles a stalk (most girls will be aware of this tool). Small world (wide web) hey?
As the ever expanding community of online dating expands, the decay of face-to-face, intimate courtships continue to unravel. Today in the world of Instagram, Snapchat, Facebook and the rest, the definition of 'dating' seems to have been thrown around tremendously.
Are you really dating? 
What once used to be an intriguing occasion of wining and dining, is now about keeping up a Snapchat streak with a significant other or reaching 100 likes on Instagram. Is it dating if we talk everyday online with no real face-to-face interaction? We are living in a 21st-century virtual reality where looking good on Snapchat stories means more to us than the boring reality of real life. Perhaps romance has changed. Smothering 'partners' with social support in the form of double taps is far more charming than actually spending time with each other. Tbh, the whole 'online relationship' malarky looks to me as though people are dating themselves rather than someone else.
 It might not all be doom and gloom for romance.
There's good news! One-third of couples married between 2005 and 2012 met online, and they're slightly less likely to break up than those who met offline. Perhaps matching interests, locations and physical desires save time and open up a manual of potential 'lovers'. Maybe 'love at first sight' is a fragment of the past and online love calculations work more in our favour. Tinder has given credibility to online and mobile dating. Its efficiency creates a perfect modern dating tool – convenient and private, people can make decisions on what like 'like' and what they 'dislike', no need to waste time.
Let me know your thoughts 'n' feelings about Tinder ?? see ya