In this week's post, we will be focusing on the various treatment options available for gaming addiction.
As we know, currently 'gaming addiction' is not recognised as a real disorder by the British or American Medical Association, however, many argue that it should, in fact, be treated and seen in the same way as any other addiction. Like stated in a previous post, gaming addicts can experience withdrawal symptoms as time goes on and begin to feel irritable when they cannot play. Psychiatrist Michael Brody, explains that the criteria for gaming addiction is the same as that for addiction to a substance.
Like other addicts, gamers often play games as a form of escape from their problems in reality. Gaming can appear particularly appealing to those who are socially maladjusted, who find playing in a world purely under their control as an immersed intensive experience. It has been found that when gamers play, their brains produce endorphins releasing a similar high to that experienced by gamblers and drug addicts. In a survey, the gamers response to questions also mirrored those of alcoholics when asked about the amount of usage.
GAMING ADDICTION FACTS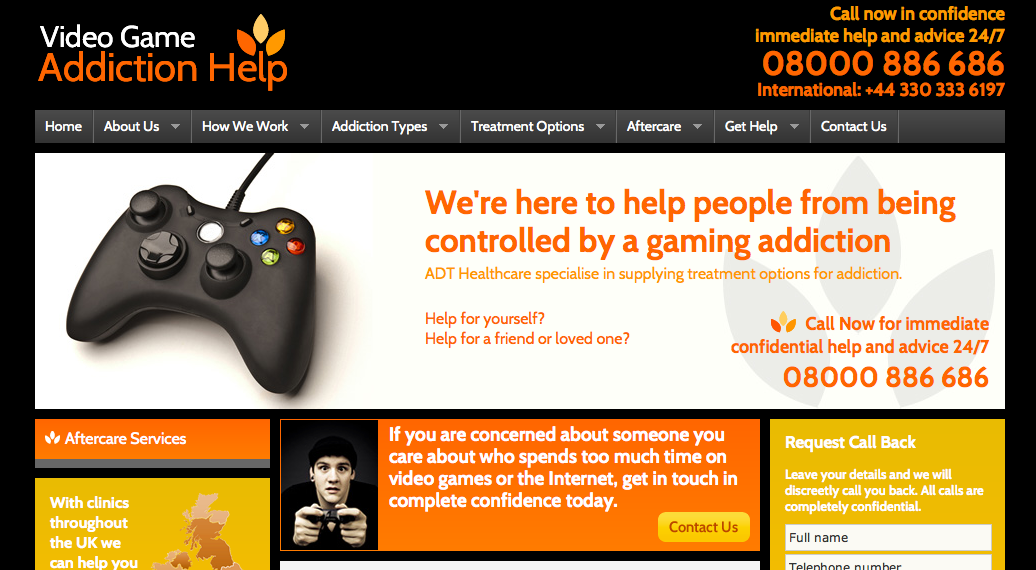 FACTORS?
The biggest factor when it comes to a person becoming addicted to gaming is the inability to comfortably communicate with people face to face, whether this ability has been lost over time or has been a problem for an individual's whole life. Those who are addicted to virtual reality find it a real challenge to quit gaming, something that has occupied their free time and involves cutting out a lot of people within their social network like any addiction find it particularly hard to quit. Gamers spend all their time being comfortable and interacting in a virtual world so may find it more difficult when dealing with real people in reality. In an online world, it is seen as a lot easier as there is time to edit what you say resulting in a lack of social anxiety and risk when communicating with others, especially when those individuals are communicating with life in a different time zone/country.
Maladjusted people tend to be at greater risk of video game addiction compared to those who have active lifestyles. Kansas State University carried out a study to find out how someone becomes addicted to video games. A key aspect they pointed out was to identify whether or not gaming alters their overall mood. The problem with gaming addiction is the fact that no obvious physical harm is normally present unlike in substance addiction, the researchers found that those who played for a longer period of time each day were more likely to fall behind in school and become lonely ignoring life responsibilities. For adults, this meant deteriorating relationships and anxiety, while for younger people this meant missing out on social and educational development.
 Different treatment options
Not only was I surprised with the amount of 'private' help that was out there for gaming addicts, nearly all but 2 websites were for the United States only. Below is a selection of different treatment options available that I personally found online.
"Online gaming addictions have ruined many lives, but luckily, there is a program available that can help you to finally control your gaming and recover from your addiction."
Therapies/ £60 per session– Private one to one counseling is available (for a fee) not on the NHS for gaming addiction. Many Psychotherapists attempt to treat a gaming addict by helping to understand how gaming may relate to aspects of their reality. They mainly display an emphasis on their life goals and rewards pointing out that games are not usually included.
Cognitive Behavioral Therapy Treatment/ £70 per session – CBTT  primarily focuses on the ways in which your thoughts beliefs and attitudes affect your behaviour. Receiving this type of treatment will allow the replacement of compulsive gaming thoughts with more ambitious thinking patterns. Therapists will begin by identifying the thoughts which trigger the act of gaming and help transition these onwards.
Other Therapeutic Methods/ Varied £- Other alternative treatments for gaming addiction are a number of therapeutic methods. This almost acts like a type of rehab, the method includes removing the addict from the source of the addiction and cutting off all engagement with video games. Experts express that this is the best way to overcome addiction, by placing addicts in comfortable surroundings free from distractions, sets them back up for the real world.
Residential Inpatient Gaming Addiction Treatment Centers/ Approx £3000 and above- This is similar to the therapeutic methods before, these residential centers act as a 'new home' where gaming addicts will receive group therapy, game free reality, and individual counselling. Many people believe that once someone is stuck in an addiction they have very few chances of getting out by themselves, this is where residential centers help the 'most'.
Luxury Video Game Addiction Facilities/ Approx £1000 per DAY- Surely not? Centers that offer massages to gourmet meals? "Many find that the luxuries offered at these facilities make recovery more comfortable, ensuring the individual stays in treatment for longer." 
The 12 steps to recovery were published by 'Online Gamers Anonymous'
12 steps to recovery-
Step 1: Honesty and acceptance
Step 2: Hope
Step 3: Faith or trust
Step 4: Action and courage
Step 5: Integrity
Step 6: Willingness
Step 7: Humility
Step 8: Love
Step 9: Justice
Step 10: Perseverance
Step 11: Spirituality or beauty
Step 12: Service
"These game companies are designing virtual heroin, and no one is saying anything."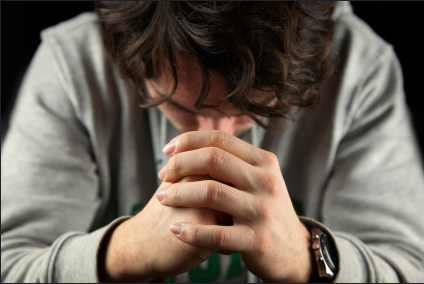 photo by- Flickr/ Fox valley Institute
SO, WILL THIS DO THE JOB AND CURE?
The most common treatments for gaming addiction and behaviour modification are the various forms of counselling. Whether this is purely through tactics or medication in their programs it would seem from the reviews it has worked.
COMPUTERS ARE USED EVERYWHERE AND FOR EVERYTHING?- Due to computers being such a large key part of almost every human's life, it would be too hard to keep gamers away forever. This results in most treatment centers actually exploring controlled use of video games rather than none at all.
NO FIXED CURE?- It is clear that no fixed cure for video game addiction 'currently' exists, almost like any other addiction the main aspect to being successful is for addicts to become aware of triggers and visit weekly 'participation groups'.
OVERALL?
Clearly, there is no shortage of help for those who have a gaming addiction, however not without a price. Apart from the '12 steps to recovery' list posted by 'gamers anonymous' which doesn't actually include anything to do with gaming but rather replacing with a 'spiritual mindset' which to me seems impossible for someone who is struggling with addiction, it would seem that all the 'treatment' options available are more like money making machines. No doubt therapy would indeed help a number of people overcoming their issues with gaming, but centers such as 'Luxury Facilities' which encourage people to stay longer, personally, I find absurd.
Tweet @GAMEOVER_BU your opinions on the various treatment options available and let me know which ones you deem reasonable. Remember to subscribe as next week a video will be posted on my experience of Minecraft. Enjoy!