Welcome back to GAME OVER. Last week we analysed what aspects actually made a game so addictive. This week the aim of this blog post is to find out the suggested link between violence and video games and if so, what are the consequences when battling addiction.
Call of Duty or 'COD' is one of the best-selling video games to date, although the certificate is 18+ meaning by law no retailers can actually sell the game to anyone younger than this, it is not necessarily illegal for under 18s to play it. Within this game, players take on a character or a soldier within the Army and come into contact with 'dangerous enemies' and terrorists. Like many games in this genre, it includes extreme life like violence and graphic imagery.
SOME VIOLENCE AND VIDEO GAME FACTS: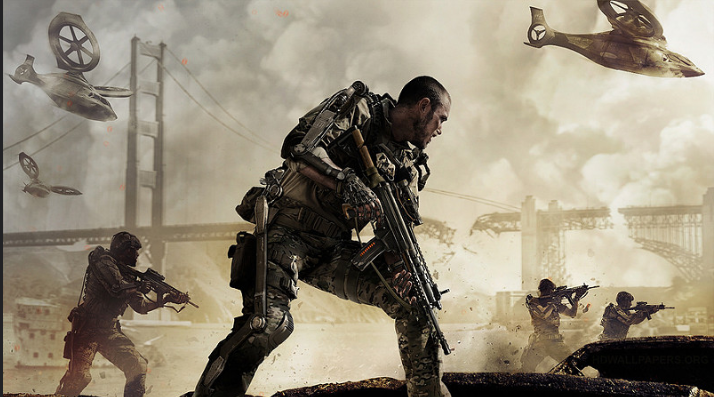 In recent years, as the level of violence and graphic content within video games has increased, so has the worry for the people who play them. Mass murderers such as Adam Lanza, James Holmes, Jacob Tyler Roberts and many MORE were all described as being 'avid gamers' some even reenacting game scenes at the scene of their massacres.
In recent years a large number of studies and research has been carried out to investigate the "growing" correlation between video games and behaviour. Despite video games being around since the mid-1970s, the issue has only recently come to light due to the increased amounts of violence and life-like graphics included in these games.
One of the most common concerns when it comes to these video games is that the role of the gamer is to always be the aggressor and are never playing to be passive. This is a major difference to just watching violence (like on television) the gamer is taking part in these violent acts. At least in the short term, researchers largely acknowledge this kind of active participation has a major effect on a person's psychological thought patterns. The violence in video games is also rewarded rather than punished like in the real world. For example, in COD the more enemies that are killed the more rewards and levels are unlocked, so gamers are becoming rewarded for acts of violence. Research has shown that games like this can alter a young person's perception of violence and water down the consequences.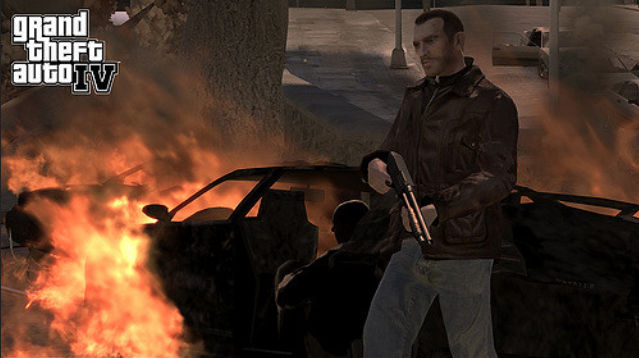 THE GENERAL AGGRESSION MODEL
The General Aggression model (GAM) was developed by researchers Anderson and Bushman in 2002. It is a social cognitive model that looks at biological, individual and situational factors of interaction that produce behavioural outcomes. The GAM model has been praised by many researchers as being one of the greatest contributions of study between violence and video games and can explain the reasons to certain complex behavioural problems. Anderson and Bushman split internal factors into three categories, a gamers thoughts, feelings and physiological responses to determine a gamer interprets aggressive behaviour. They found that naturally, some people's responses are more hostile making them act more aggressively to violent video games than others. This model, therefore, acknowledges how a gamers personality plays in how they are affected by violence rather than the video game itself. "Anderson and Bushman theorised that excessive exposure to violent video games causes the formation of aggressive beliefs and attitudes, while also desensitising gamers to violent behaviours".
The GAM identified many short-term effects, the most obvious being that playing violent games changes the way gamers handle aggressive actions. Even gamers beforehand who weren't particularly liable to aggressive behaviour responded with an increase in hostility after playing a violent video game. This is down to the game changing the perception and reaction of aggressive behaviour known as the 'situational variable'.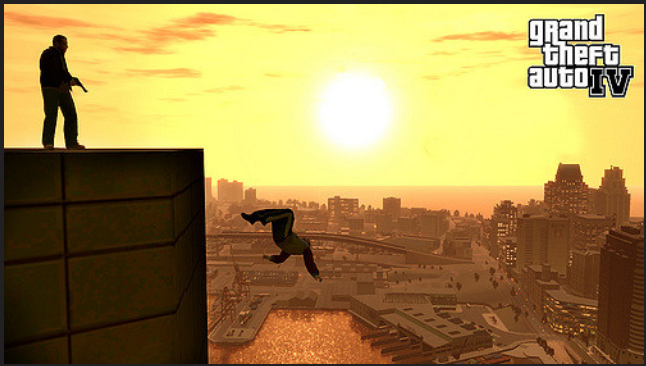 Even to this day, it is still too early to officially document the long-term effects of violent video games. Only a number of hypothesis are available as to explain the relationship between violence and video games. A study by Oxford University found that playing video games is no more likely to be damaging to a person's behaviour than those considered harmless."These findings do not support the idea that regular violent game play is linked to real-world violence or conflict."The study concluded that video games are "statistically significant, yet minor, factor" in shaping children's behaviour. Dr. Andy Przybylski, from Oxford University's Oxford Internet Institute, the lead author, explained that the study had not found evidence with a link between violent games and real-life aggression, this does not mean it may exist, but academics are divided about the possible effects. Mark Starkey from the Heart of Gaming arcade in Acton, North West London said: "This is just history repeating itself. Yes, video games have become more realistic and more violent over time and there is a heightened level of realism that could affect people in society. But no more so than violent films and the rating system is the same in games."
BENEFITS OF PLAYING VIDEO GAMES?
CROSS OVER ARGUMENTS- NO WAY OF TELLING THE AFFECT OF VIDEO GAMES AT ALL?
Over recent years there has been no shortage of studies and gaming, (like seen above). However, according to Richard Stanton, these studies are often flawed and become misleading resulting in a simple misrepresentation of video games.
"Violent video games cause an increase in aggression long after the game has been turned off' is the headline for one 2010 study, which draws this conclusion by linking a 20-minute gaming session with an abstract aggression test 24 hours later, and differentiating between players who had 'thought' about the game in the interim and those who hadn't. This is a tenuous experimental setup in the first place and one that fails to account for any number of other factors, so to draw firm causal conclusions – never mind extrapolate (as the authors did at the time) that it is "reasonable to assume that our lab results will generalise to the 'real world'" – is fanciful".
When it comes to the media, every day we see right wing headlines accusing and abusing almost everything. Whenever a tragedy takes place such as a massacre or shooting no doubt a headline will be released linking that event with the antagonist and some sort of video game suggesting 'real world violence'. Certain games have been found in the perpetrator's surroundings but have later been released that in some circumstances that game is the victims.
READ MORE HERE: https://www.theguardian.com/technology/2016/mar/09/do-video-games-make-children-violent-nobody-knows-and-this-is-why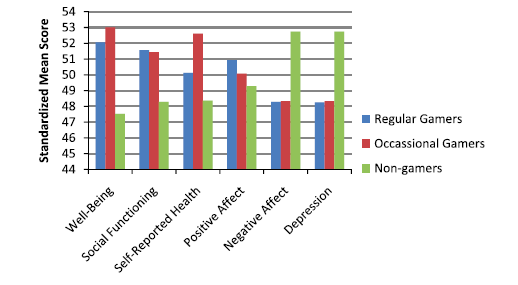 WHAT ARE THE CONSEQUENCES FOR ADDICTS?
Although different studies confirm and dismiss several allegations, it is clear when playing video games that gamers must try and find a balance between virtual and real life reality. An increase in violent behaviour may or may not be linked to the excessive play of video games, but sufficient evidence HAS been found to suggest that gamers do have higher levels of aggression compared to those who do not. The APA confirms a link between playing violent video games and aggression "The research demonstrates a consistent relation between violent video game use and increases in aggressive behavior, aggressive cognitions, and aggressive affect, and decreases in prosocial behavior, empathy and sensitivity to aggression." 
If this evidence above has any authenticity, those addicted to gaming may find themselves becoming more increasingly aggressive the more they play. This could result in unusual behaviour and could affect many negative decisions these people make within the real world.
Thank you for reading this week's blog post, let me know what you think about the potential link between violence and video games in the comments below or on GAMEOVERS social media sites. See you next week for the potential treatment options available for those already addicted.