We now live in a world that is more connected than ever before. Which makes it possible for us to communicate with our peers in many different forms. It's no longer about just sending a simple text message, we now have the option to: send a quick 10 second Snapchat video, an audio message via WhatsApp and so on. But are we spending to much time staring into our screens? Are we investing to much time into our virtual friendships than our real ones. It  seems that many teens have become far to concerned with racking up a high snapchat score with friends rather than having a conversation.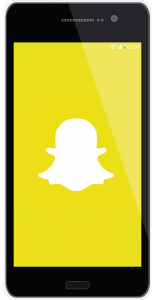 The Facts
An article published by The Telegraph found that:
"Almost four in 10 people feel they now have less daily interaction with people they know than they did just five years ago"
This is a shocking statistic. Extremely contradictory to the fact that in a world that is now more connected than ever before, it is having the reverse effect for some people. Perhaps we should change the ways that we utilise social media?
I think it is fair to say that we take web and mobile communication for granted – I am definitely guilty of messaging my housemates when they are in the room next door. Reverse back even as little as 30 years, and it wasn't as common for everybody to even own a phone, let alone a smart phone, something that I think all teens should be reminded of.
FOMO
Being the age that I am, I believe that I am exposed to social media on a BIG scale. It is almost impossible to avoid, purely because of the FOMO of the latest Instagram that your friend has just uploaded, or the next meme that your friends have tagged you in on Facebook – which lets face it, you'll pretend to have never seen but we all know that you scrolled past that on your feed weeks ago.
As I sit at University writing this blog post, it is impossible to not notice that everybody around me is completely engrossed in their mobile phones and laptops. Arguably, a biased location to be assessing social media obsession as technically I don't know if these people are currently using them… but I can't help but feel as though the person sitting opposite me laughing at their laptop screen is likely to be because of something social media based, rather than something that they've found amusing about their essay.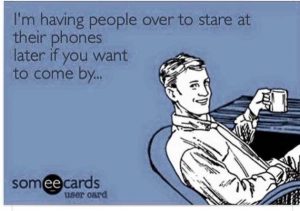 Next time you go to pick up your phone to message somebody who is in the same house as you, think before you start typing. Make the most of being able to speak to them face-face.  We all know that you can get so much more psychological fulfilment out of a face-face conversation than online, so why are we choosing to avoid it?
I'm not denying that web and mobile communication isn't an amazing invention – all I'm saying is that we should stop being so concerned with how many connections we have on Facebook, and embrace the communication amongst reality. Social media obsession doesn't have to necessarily be a bad thing… something you can read more on in my 'Positively Obsessed : The Best Things About Digital Obsession' post!