TRAVELLING – IT LEAVES YOU SPEECHLESS, THEN TURNS YOU INTO A STORYTELLER."

 

– IBN BATTUTA

---
With the online realm of Instagram ever growing, do we really know the people posting? It's most likely that there is the world behind the camera that we as followers are completely unaware of. Social media can make us as users feeling more emotionally connected to one another through the content in which others post. You share interests, maybe hobbies with someone and there is an instant connection between you even if you're complete strangers in reality. But how much can we really tell from a picture posted?
The way in which someone can represent themselves online is astonishing. From filters to make up tricks, anyone can distort an image of themselves to appeal to an audience or to the 'social norms' set by today's society. These methods can be negative online issues such as catfishing because users can't see who is actually behind the pictures. But recently there was a form of manipulation on Instagram which was simply marketing genius.
Starting in August 2016, a mysterious, brand new 25-year-old social media star racked up over 50,000 followers. This astonishing amount accumulated in just a couple of months. Her wild success on Instagram was due to the desirable lifestyle portrayed. Using content involving lots of photos of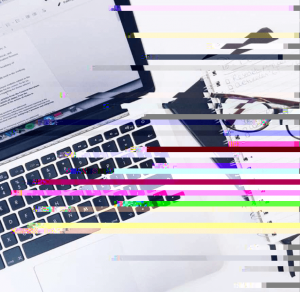 boat parties, traveling and endless dinners. It was then discovered that the account was actually part of a campaign. Paris agency BETC created the "Like My Addiction" campaign. But if left followers asking why?
The campaign features Louise Delage, a gorgeous girl with amazing smile and wardrobe to match. What wasn't clear at first was her alcoholism. In every post, alcohol is involved whichis followed by a mass audience. It is a prime example of the presence of alcoholism among young adults. The most shocking part of the escapade is that not many of her thousands of followers noticed!
Furthermore, passive online users continue to like and comment on the posts without really understanding the issue at hand. It reflects how in the 21st century, addiction is not always easy to spot. The way in which this advertising company can create such impressive distortion through engagement at peak times, hashtags, filters and imagery style. It is incredible how easy it is to manipulate such a large audience. Without many not comprehending the reality of the posts, it makes us realize how social media can really reflect how easy it is to distort a person through the interaction of the users.
We must wake up. Take notice. See what is happening in the world around us. Although this campaign was beneficial to creating awareness, the manipulation of our online realm is crazy. We're allowing anything and anyone to influence our views and perceptions of the world. If this is beneficial, what about the next manipulation that isn't? We need to PAY ATTENTION! You never know what is next. Politics? Social Movements? The possibilities are endless and rather scary. Don't stand back and let it happen.