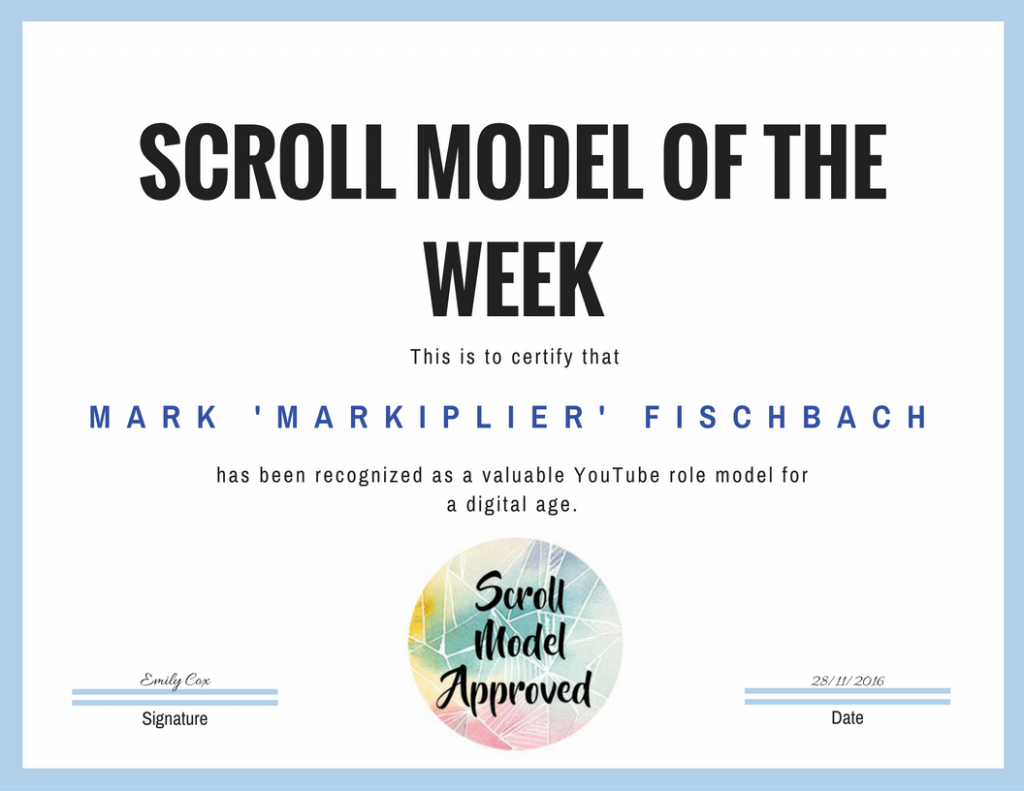 Whatever you do, be it small or big; have a goal and believe in yourself. -Markiplier
While some believe filming yourself playing video games is a ridiculous waste of time, Others make a living out of it. Mark Fischback, known as 'Markiplier' online, is the owner of an exceedingly successful YouTube channel with over 15 million subscribers. He is the second YouTuber to be crowned as our 'Scroll Model of the Week' and here is why.
Mark has been uploading since 2012, dropping out of Cincinnati University, to pursue his YouTube career. His channel is a colourful menagerie of hyperactive 'let's play' videos and collaborative sketches. Born in Honolulu, Hawaii, Fischback currently resides in LA, living with housemates and an adorable dog named Chica.
The reason he is one of our Scroll Models is how kind and generous he is towards his followers and charities. Constantly giving pep talks to the masses and donating thousands to charity, he is an inspiration to many. He partakes in charity live streams regularly, with his latest one lasting over 11 hours in aid of Crisis Text Line.
In October he received the Make A Wish foundation's celebrity of the year award. He Tweeted saying "This is the biggest honor of my life."  His esteemed charity work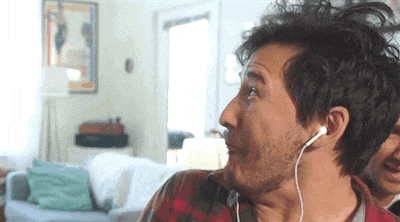 makes him feel genuine and likable, another reason he is our latest Scroll Model of the Week.
His subscribers are regularly creating content for him. Most famously, they create videos in regards to his ever growing subscriber count. He reacts passionately and emotionally towards them, creating react videos of him watching these videos. These create a connection between his fan base and himself, allowing them to connect with him on a semi-personal level.
On a more serious level, he regularly receives messages of people explaining how he has helped them through tough times. These have included individuals with depression and Mark regularly responds to these posts with sincere answers.
With so much energy and a giving personality, we are in awe of Mark's achievements. He inspires and influences masses of people with his infectious attitude that is full of love and determination. As his videos still inspire, we feel Mark will be around the for foreseeable future, allowing others inside his online bubble.
Follow Scroll Models on Bloglovin'!