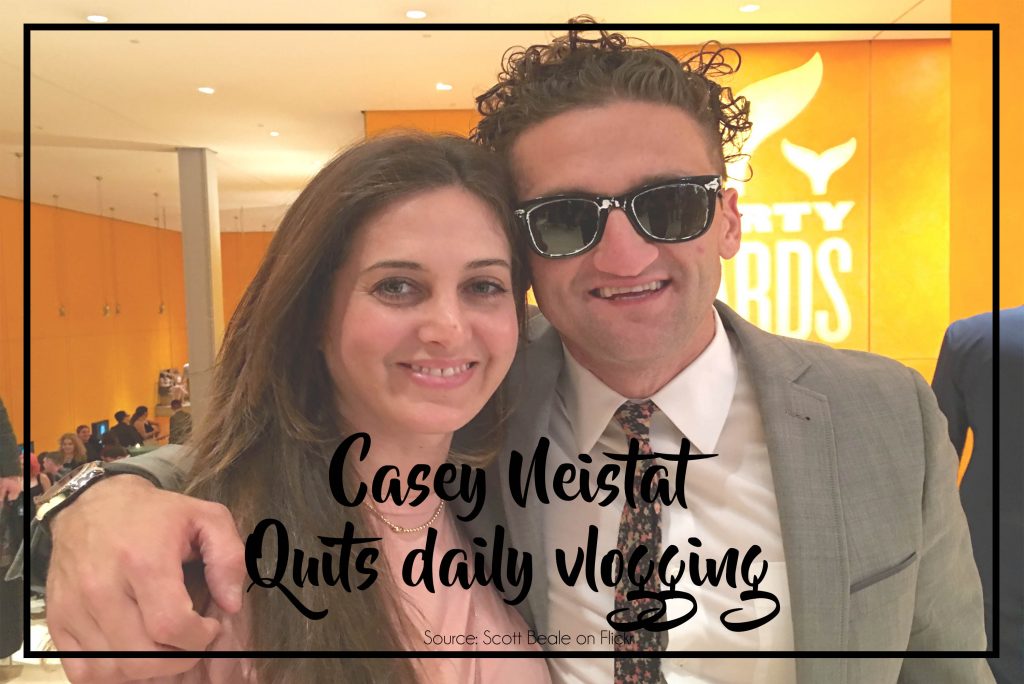 With each success, comes a bigger more ambitious goal. – Casey Neistat
This week, our Scroll Model of the Week Casey Neistat announced the retirement of his daily vlogging series. After over 500 entries to his vlogging series followed by over 5.7 million people, season two, episode 213 ended the 18 month stint.
Neistat announced the demise of the daily in a video yesterday, stating his desire to create needed to be fulfilled in other ways. He felt he had become complacent with the vlog and needs to experiment with other methods. However, he made a point of explaining that he will continue to be a YouTuber, saving us from further worries of losing Neistat altogether.
We have witnessed a variety of moments in Neistat's life. From the birth of his daughter to the countless plane journeys and adventures he has been on. We have had ten minute insights into each and every day of his vlogging journey since vlog one on his 33rd birthday. The thrill many got from peaking into the life of a business owning jet setter is undeniable. Even I was overcome with a sense of disappointment when I watched the video simply named 'I'm ending the vlog.'
Many people shared their sadness, explaining how the vlog had become a part of their day to day life: "I'll miss seeing your everyday 10 minute vlogs" said Twitter user Suffyzn, "which have been a substantial part of my daily life."
Along the way we have been introduced to a variety of people, each with their own unique online story. His wife Candice Pool-Neistat, the owner of Finn Jewellery and Billy!, has her own fan base, enriching our lives with confidence and female empowerment. He convinced fellow YouTuber Shaun McBride to begin his own daily vlog series and let us snoop around his friendship with model Karlie Kloss.
While this chapter of Neistat's YouTube career may be closing, I look forward to what fantastic ideas he has next. He continues to be an inspiration to many, allowing his status as Scroll Model of the Week stand firmly in place. For now though, Bon Voyage, Daily Vlog! You shall be dearly missed.
---