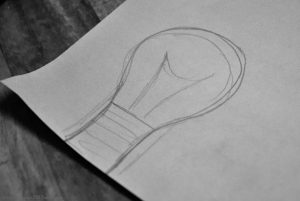 ---
As of now, right now, the world has me questioning; whether or not, my life as a black female means any less than that of a white female. Why would i think this? I hear you ask. In a world where the death toll for black males, shot by police officials, in the US  is 1,134 deaths to the year. I wonder whether my life matters, will my sons, my brothers, my uncles, my cousins and on and on?
Now, of course this number doesn't tell us how many women or children have been shot and murdered by police in the US. There is a lack of media coverage surrounding the issue of police brutality. However, thanks to the web and 4.6 billion mobile users we are able to track what is not being covered on the news.
As much as the web helps to raise awareness, it also contributes to the downfall surrounding the issue. How much of what we we see can we rely on? How much information can be trusted? If any.
Allow me to drown out the noise and help you find out the truth behind the Black Lives Matter Movement, who they are, why it was created and how much it is needed in today's society.