A concurrent theme with web 2.0 is the ability to disseminate messages online. They may be personal, such as two friends emailing each other or using Facebook to interact. However, social media websites such as Facebook and Twitter can be utilised to spread messages of hatred. Discrimination and prejudice is prominent on social media, whether people use personal or fake accounts. A general term used to describe these individuals is 'troll'.
'Don't feed the troll'
'Trolls' may spread ignorance in form of racism, sexism or homophobia. They can also distribute spam, which is less offensive to an individual but annoying nonetheless. Producing content with the intention to offend a minority group can have a profound effect on many people's lives, and is unfortunately starting to become accepted due to masquerading intolerance through 'stating an opinion'.
But what is a troll, really?
Individuals are becoming more personally offended online due to the exploitation of advance technology. An issue with social media is how people are able to create anonymous accounts. It's far easier to post comments, statements and opinions with the intent to offend by 'hiding behind a fake account'. However, there is political uprising that is allowing individuals to exemplify bigotry online, which is then expected to be accepted because it's an 'opinion'. Politics has an influence on behaviour, and political movements such as Donald Trump becoming the president-elect of the USA and UKIP gaining popularity within UK politics – prejudice is becoming a normality on social media.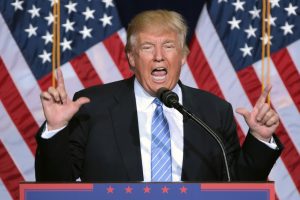 Social issue projected online
Homophobia is an ongoing issue within society, which has been translated online via web 2.0. It has become such a problem that cyber and homophobic bullying policies have been implemented in around 4,000 primary and senior schools across the UK. This is important since an estimated number of 5.43 million young people have experienced some form of cyberbullying, and a further 1.26 million are prone to receiving abuse online on a daily basis. Though these figures are unacceptable, the widespread use of the internet (and specifically social media) potentially makes this quite an impossible matter to defeat.
In fact, the number of cases may increase due to the parallels between conservative and liberal minds. What is considered bullying online? Many people are offended by other people's views in regard to politics and current affairs. Major corporate organisations such as the BBC have their own Facebook and Twitter pages. As expected, they are consistently updated throughout the day. Many people comment on such articles due to the significant number of people who follow the page due to the prevalence of BBC and its recognisability. Users are able to 'like' a comment they agree with, and debates usually occur due to difference of opinion in reaction to the article. Comments that are deemed inappropriate are deleted by modifiers, but what are the guidelines between opinions and hatred? Is Facebook causing us to become a narrow-minded society, or towards people have different views?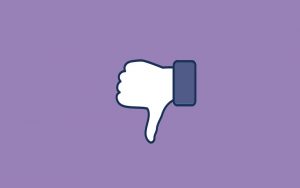 Celebrities using social media as a platform for hatred
Social media has grown to resemble a battleground, and those with contrary opinions face each other. News is an embedded feature on social media, so it is much easier to discuss topics through online communication. However, individuals have begun to use news topics as an agenda to express their belligerence. These individuals can be ordinary folk or well-known users with substantial followers. For example, professional footballer Andre Gray came under fire as a result of tweeting homophobic comments. He used hashtags including '#Burn' and '#Die' in response to 'gays everywhere'. He was subsequently suspended from playing four football matches because of public outcry online.
Milo Yiannopoulos is an openly gay, right-wing political activist. He is well-known for using social media as a platform to express far-right opinions. He uses 'free speech' as a token to progress an alt-right ideology that opposes left-wing movement. Yiannopoulos himself has opposed a liberal and safeguarded crusade that appreciates LGBT rights, and encourages individuals to use words such as 'faggot' and 'queer' – citing 'homophobic' as meaningless term. Yiannopoulos has gained substantial support from other right-wing individuals, and was banned from Twitter during 2016 due to instigating spitefulness that resulted in a racially motivated attack on African American actress Leslie Jones (also berating her ability to spell, and referring to her as 'dude). This became a political issue online in which supporters of Milo coined a hashtag –'#FreeMilo'– which became the top trend across the globe.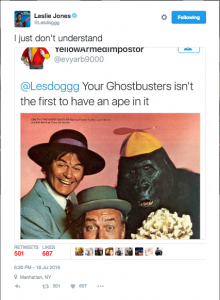 To conclude,
It is an issue that such hatred is ubiquitous on social media. It has permitted individuals to express vehement intolerance without worrying about repercussion within interpersonal contexts. People can attack without proof that they are the culprit, as with 'trolling' or fake accounts. Our perception of 'opinion'/'free speech' and 'online bullying'/'hatred' is widening due to the political activism that is now prevalent as a result of web 2.0. However, social media can also be used in positive means, which is why social media is important to every kind of person who has access to it.