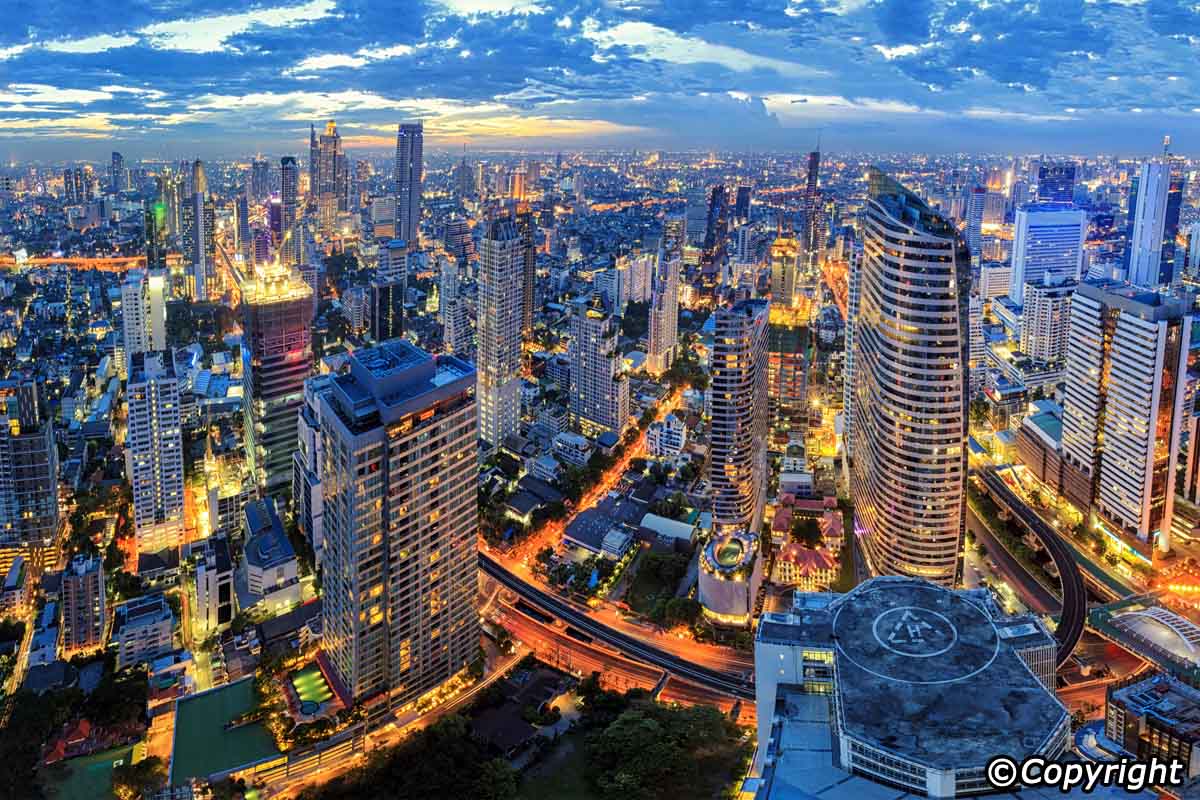 When I arrive in Bangkok, I am freezing and tired from the trip that all I want to do is go to sleep the moment I arrive.
However, Bangkok has a different plan for me. The first time I realise I am no longer in Europe is when I set foot on Thai grounds. It's 30°C! In January- one of the coldest months in Europe! The nice warm air hits my face and I realise my adventure is about to begin. It is 8am and I am expecting the city to have began to awake.
I call a taxi to my student accommodation and await with excitement to start my journey. I have previously been warned about thai taxi drivers and not without reason- my trip is very different from the ones experienced in Europe. As my driver arrives, I remember the warning from my Thai friend- "ask for meter!". The so called "meter" is the device in taxis, which counts the exact amount of money per kilometre. I have been told that most taxi drivers are very greedy, avid and will without hesitation ask you for 10 times the price. So, without hesitation, that is my first question:
"Hello, meter?"
"No, no, no understand!"
I tell him the address and the driver hesitates. He knows it is quite far and it is obvious that I am a tourist in the city.
"1000 baht."
"No, please put the meter!"
The driver looks around and does not say anything. I have already opened the door and ready to get in, thinking that this job would be easier than expected. He suddenly turns around, looks me in the eye and says:
"Okay, for you, special price today. 800 baht."
I am tired for the trip and overexcited to see Bangkok, so I agree. For a one hour trip, 20 pounds seems like a reasonable price and I am scared that the meter will show more than this price, so I agree with him. As I get in, I notice there is a cage between the seats. I ask the driver what is it and he starts speaking in thai without answering my question. He speaks for a bit and I start wondering if he is talking to himself. After 5 minutes of talking he finally turns to me and says:
"Squirrel."
That is when i realise- he had a headset the whole time and was discussing with someone else for translation in english. Afterwards, he shows me some thai writing and teaches me a few phrases: "Ka pun ka"meaning "thank you" and "Sawasdee ka"meaning "Hello".
We arrive at the location and I thank him for the "special discount" I have received (which later I realised was probably the worst price you can pay for airport transfer, normally it costs around 250-350 baht).
I go out of the car and straight to the reception keen to see my room. I sign the documents and the lady gives me a card saying that it is for pressing the floor in the elevator and my key, telling me my room is on the 23rd floor. For a girl coming from small cities with short buildings I am thrilled.
When I come to my room I am speechless. The room is modern and clean, and I have a little balcony to enjoy a breathtaking view. I open the terrace to look out and I breathe in the Bangkok air, it even feels different. The humid and warm air filled with the smell of different spices, the sound of the passing cars and the big building in front of my eyes make my head spin. This is so different to what I am used to in Europe. I can't wait to see what this city has to offer.
Realising this is my home now, I fall asleep with great expectations for the upcoming days.