Finding a placement wasn't easy, especially the ones which you wanted the most but found out you never made the next stage or even worse losing it at the final stage. Yes, the majority of us have been there.
I vividly remember seeing this placement advertised on My Career Hub on Bournemouth Universities website. I received a phone call from Kornelia, the in house recruiter at Astute Ltd, I was asked to come in for an Interview for a position as a Business Development Specialist. I was shocked, with delight of course.
I remember it was a rainy day mid March when I went for my Interview, I was quite nervous I won't lie. I always get the pre interview nerves, especially when I get to the office.  I walk in and to somewhat I was surprised to a warm welcome I received from my soon to be fellow work colleagues.  I was greeted by Kornelia who showed me around the building and explained to me in depth of what each floor does within the business. I was amazed that an office on the South Coast worked for such big names. Although the South Coast is a lovely place, I genuinely thought  that big companies tend to target large towns, but I am not complaining.
I was taken to a board room on the third floor, I did feel quite intimidated, everyone started to stare, I bet they were thinking who is this newbie? It didn't help that the board room had glass windows so everyone on the floor could overlook in. Now can you imagine my nerves?
The Managing Director of the company came in and shook my hand, ready to listen to the presentation I had to prepare for him. He did make me relax a little when he said he was here to see what I am like as an individual and for me to show him my true personality. Well, halfway through my presentation when I mentioned football, he asked who I supported and I said Arsenal, he laughed and said "Wenger in or Wenger out"? I laughed and said 'out' and that brought a different dynamic to the conversation we had. I felt like he had warmed to me and before he left he shook my hand and said I think you will do well. That was it, I didn't know what to say really.
Kornelia came to collect me from the board room and said how do you feel? I didn't know what to say really apart from thank you, I felt a little relieved that I had been offered a placement, but also with a decent salary too. I asked Kornelia if I could start middle of July, as I wanted a little break before going in to full time work. Kornelia agreed to this and even asked if I wanted to start a little later.
So, I got the placement, maybe it wasn't the placement of my dreams, but it was a great opportunity to get in to industry of Sales and Marketing.
I didn't have any previous experience in this sort of role or even working environment so it was difficult to adjust to at first. I was given so much training and support in my first two weeks, leading up this I won 'Call of the Month' in my first month of being in the business.
Call Of Fame Winners!
This category is demonstrating an individual's telemarketing skills.
A call can be put forward either by an Agent or by a Manager.
 Winner for June 2017 – Rishi Matharu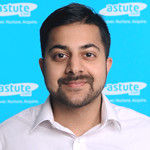 Well done Rishi. A great example of how it should be done, in terms of pitch, pace, tone, questioning and close.
Notes from the call evaluator –
"Superb product knowledge to promote additional services on offer from 1&1.
This was a huge success, especially being told I was the first placement student to win this in such a short period of time.
Further on from this, I had the opportunity to work on campaigns such as Virgin Media, EE and BT. The best thing about this was that I was enable to grow my knowledge in the industry and especially the marketing industry.
Once I started to hit my target more frequently I was asked help support new starters, which meant that I got to help newbies within the campaign. This was a great opportunity to showcase my work not only to my new colleagues but also to the managers who put the trust in me do this job. It was fantastic, I was part of the senior support team.
With the motivation I gained throughout placement year, I was fortunate to be nominated for 'Hall of Fame', this was an award that was rare to win. Although I never won it I was very grateful to be nominated by my campaign manager who recognised the hard work I put in leading up to this.
This was a great opportunity to showcase my work to other colleagues and also tell future placement students about when I was asked to speak to them about placement life at Astute.
When it came round to the last day of placement, I must admit I was sad. I made many new friends and business contacts that I still keep in touch with. With many hurdles along the way, doing my placement at Astute was a life changing year, it has opened my eyes to what a working environment is like and has prepared me to become a stronger individual. I have taken positive and negative criticism on board and look forward to returning back to Bournemouth University where I will finish the last year of my (BA Hons) Communication and Media degree.
I hope you enjoyed the read!
If you have any questions about taking a placement or even a job at Astute then get in touch for more information on what it was like to work there! 🙂