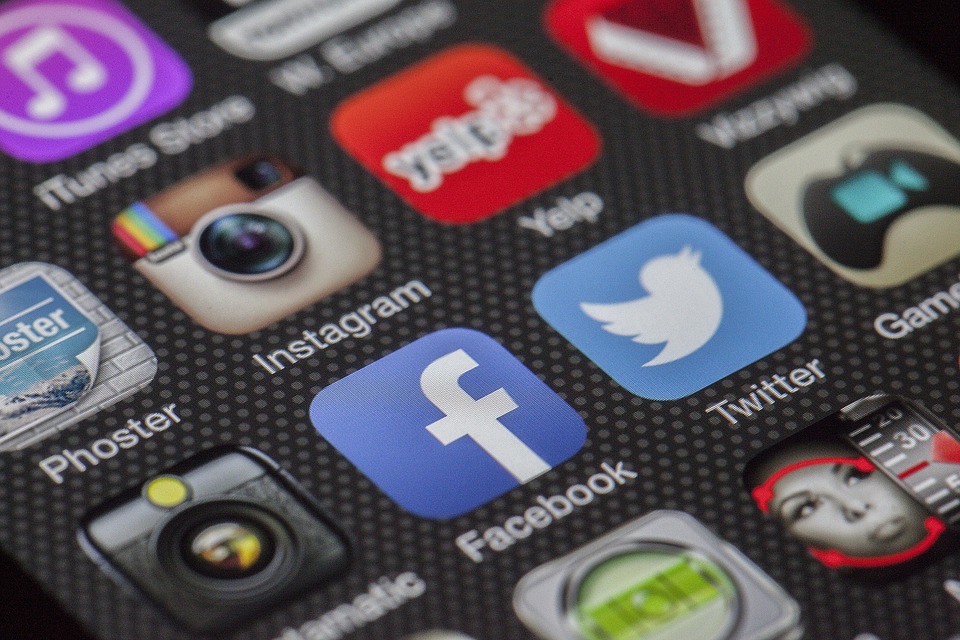 I know, ironic to post about clever apps in a blog dedicated to spreading awareness of the web dangers, but I thought as it's 2017 and #Newyearnewme and all that, it might be a good idea to show you lovely readers how to make the most out of this next glorious year with the use of apps, gizmos and technological galore….
Of course, everyone's 2017 goals may be vastly different. But, whether one of your aims for this year is to take up a new hobby, or if it involves giving up on an unhealthy habit, there will no doubt be some sort of app or technology to help you achieve your goals.
2017 Goal: To spend less time on your smartphone.
Revolutionary and the first app of its kind: Breakfree is a FREE smartphone application that monitors your usage and lets your track your patterns using charts and tables. It has management tools that allow you to disable the internet at certain times, reminders when certain (personally set) limits have been reached and can even provide default text messages and e-mails when you are unavailable. Although this may seem scary, this app is a great way to reduce your smart phone use in a controlled manner while still being able to communicate when necessary.
2017 Goal: To get more sleep.
I for one am extremely guilty of this. Not getting enough shut-eye definitely means I am not at my most productive the next day. The Sleepfulness app is an app that provides tracks created to help you on your way to a perfect eight hour kip. The four different modes: Going to sleep, Can't sleep, Waking up and Daytime mean that every part of your day is catered for. Unless you've been living with your head under a rock for the past few years, you will have heard of the mindfulness trend that is hitting the nation. Well this app works using mindful techniques to help you relax enough so you can fall asleep with ease. It's free as well – there is now no excuse for panda eyes in the morning.
2017 Goal: To get fitter
Arguably one of the most popular resolutions that burdens our society. No matter what your fitness level, the New Year always brings new motivation to step it up and produce some new personal bests.  For many, time can be the biggest barrier to achieving these fitness resolutions so with the Seconds app, combined with HIIT training and youtube channels, there is no excuse for 2017 not to be THE year that you finally achieve your athletic aims.
2017 Goal: To learn a new language
Ok, although it could be considered unrealistic to aim to be a fluent Spanish speaker in just two months, there is no denying that practising little and often is a key method of efficiently learning a new language. Duolingo is a perfect app that makes this fun and is not time consuming as it only requires a twenty minute session a day doing basic vocab drills. Another language learning app is Memrise. Memrise is different as it uses games and story scenarios to aid your learning. These apps are free but, of course, like many you can pay to get the added extras such as exclusive games and offline content. If you intend to travel around in 2017, learning the native language before visiting is a awesome way to make the most out of your visit.
2017 Goal: Get rid of the Christmas belly bulge
There are so many apps designed to help track your energy consumption and weightloss journeys such as Myfitnesspal and Fitbit. However, if you are finding it hard to stick to the measly calorie restrictions you are setting yourself and getting bored of the same lettuce leaves and celery, try out the Kitchen Stories app. This app gives you inspiration for a range of healthy recipes that cater for people with different tastes, goals and budgets. If you don't think you're a culinary genius, this app could help you become the next Jamie Oliver or Nigella Lawson with easy to follow instructions and tips. No longer should a healthy diet involve tasteless bland food!
So there we have it: some apps that will hopefully make your 2017 go with more of a bang. Any comments and feedback are appreciated and keep safe savvy surfers!