Do you ever think about how much of what you see online has been photo-shopped?
So if you've read the first post, you're now sitting safely and flicking through websites with no worries about your physical health. But what about your mental health? Can photo-shopped images you view online effect your ideas of self-worth?
Anyone who has ever been on the world wide web will know that photos are everywhere.
In the past, photos were expected to show a true representation of the image, but, unfortunately, with modern day technologies and expectations, this is no longer true. Social media websites and apps offer quick tools to quickly touch up photos: get rid of a blemish here, create a bigger thigh gap there…
But all for what reason?
So we can share photos that make us look our best, our lives looking more picturesque and perfect? So every image portrays this ideal lifestyle that the media makes us feel we should have?
Sure, it can be fun: playing around with the saturation, the colours and the shading – it can make you feel like a photo-pro and make even the most blandest of photos look like meticulously planned shots. But looking from the other side, I am only too familiar with seeing these ridiculously glamourized images and feeling in turn that my life isn't ever going to be as picturesque as theirs and BOOM – there goes my self-esteem.
Photoshopped images have the power to alter your perception of reality and can create amazing pictures, check these out: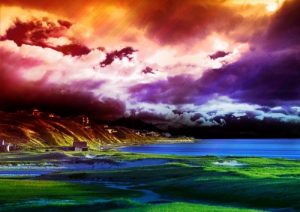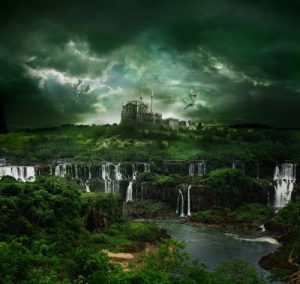 So obviously those photos are edited… but how good are you at spotting it out? Click this link to try out a quiz to test out your photoshop-ception senses…
Last but not least, check out this funny youtube clip selling you the greatest possible ever new beauty buy. If only perfection was this simple!
Next week we will be venturing into the dark and dangerous realms of the reality of trolling and online abuse. Until then, surf safe net–cadettes…
Bibliography
Clay, D., Vignoles, V. L. and Dittmar, H., 2005. Body image and self-esteem among adolescent girls: Testing the influence of Sociocultural factors. Journal of Research on Adolescence, 15 (4), 451–477.