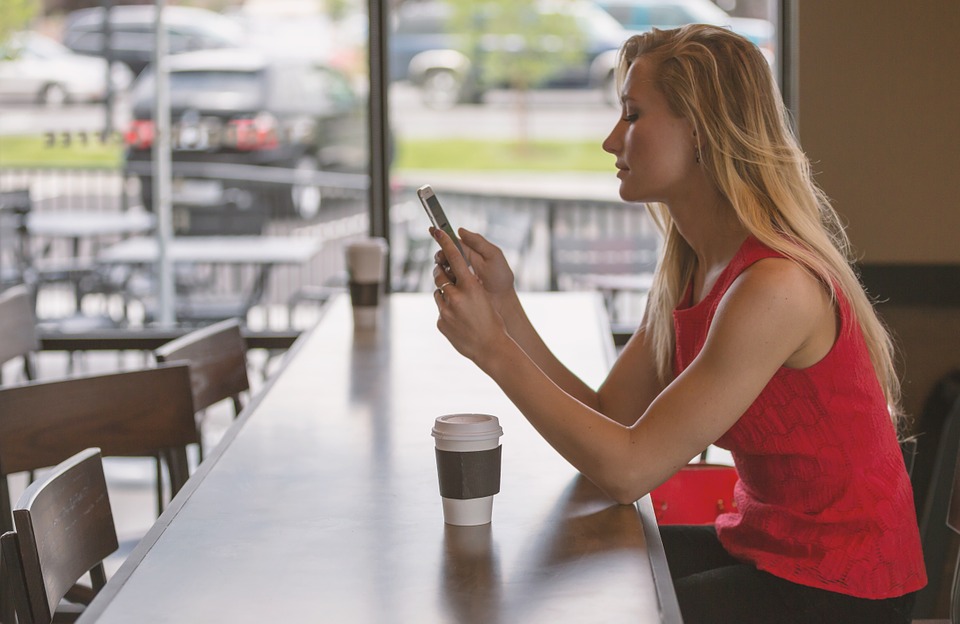 Sexting. I'm sure we're all aware of it, whether we're directly involved in it or not. For those of you who live in a forest without internet connection, sexting is defined as: 'sending someone else sexually explicit photographs or messages via mobile phone'.
The dangers of teen sexting has been exposed for years, a word that has probably been encountered through many serious upper school talks led by an awkward police officer. The reason sexting is so serious within teens, is because they are often unaware of the consequences of their actions. Often in young relationships, sending explicit images or messages to a partner isn't always for the receivers eyes only – which raises the concerns being flagged up by many schools and children's charities everyday. The power of the internet is only making this issue for teens worse. One picture can go viral within a matter of hours – the same amount of time it can take to turn a young persons life upside down.
Adult sexting is something that isn't spoken about much. Maybe its because your Auntie Val is a prude, or maybe its because Hairy Harry from the office is old enough to understand the implications. But, sending a nude picture or a explicit message seems to be taboo in the adult society. A study conducted by the Pew Research Centre found that only 13% of adults aged between 18-29 admitted sending 'sexts', whilst 31% are often on the receiving end. This statistic seems to be fairly low, showing us that its something that not every adult seems to be engaging with. However, despite its participation levels, is adult sexting a good thing or a bad thing?
For many adults, sexting can be a great way of engaging with long-term partners on a sexual level. Partners and marriages that have been sustained over a long period of time can sometimes require reconnecting, to which many Mums and Dads say hellooooo to sexting! Many relationships (more than you would think) have trouble in the bedroom. This means that sexting can act as a form of foreplay for couples in need… perhaps before doing the deed after work.
Long-distance relationships can often benefit from sexting. The gruelling days that go by longing for your partner can be a bit easier by exchanging sexts. This can also strengthen a bond in a relationship by showing commitment and attention to a partner that you can't be with everyday.  After all, using words and images can be a very powerful medium for building intimacy. As a wise therapist once said "sex and love online gives the ability to express yourself in ways that you normally do not" – Esther Perel.
Of course, its all fun and games until there's a cheating toe-rag around. Part of the problem of sexting is the ease of smartphones. Because sexting is not a direct form of face to face interaction, sexting can often create a false sense of intimacy, whilst your partner is actually bumping uglies with someone else. Sexting is also often seen as illicit or transgressive; as an expression of cheating, which is often correct. Sexting someone who isn't your partner when you're in a relationship is loosely defined as cheating, but many would argue its not.
Sexting can often be a factor in adult harassment, and make adults feel uncomfortable in digital engagement. Some people forget that sexting is not everyone's cup of tea – and that needs to be respected. The moment a person feels uncomfortable in a online conversation, harassment can become an issue. So… this needs to stop.
Anyone heard of revenge porn? This is when adults can become seriously hurt online because of trusting the wrong person through social media. The moment a picture is sent over the internet, you lose control of it. Unfortunately when relationships turn sour, some adults seem to regress back to a child-like and immature state where they feel the need to hurt their ex-partner emotionally. Posting pictures of your ex-lover online is not only a crime, but you're going to look pretty pathetic and more than likely get hated on social media. Save yourself the trouble of a court case and your car being keyed, and handle your break up with your head held high rather than causing problems for yourself and cause upset for others.